IEEE OC YP - June Boba Night
---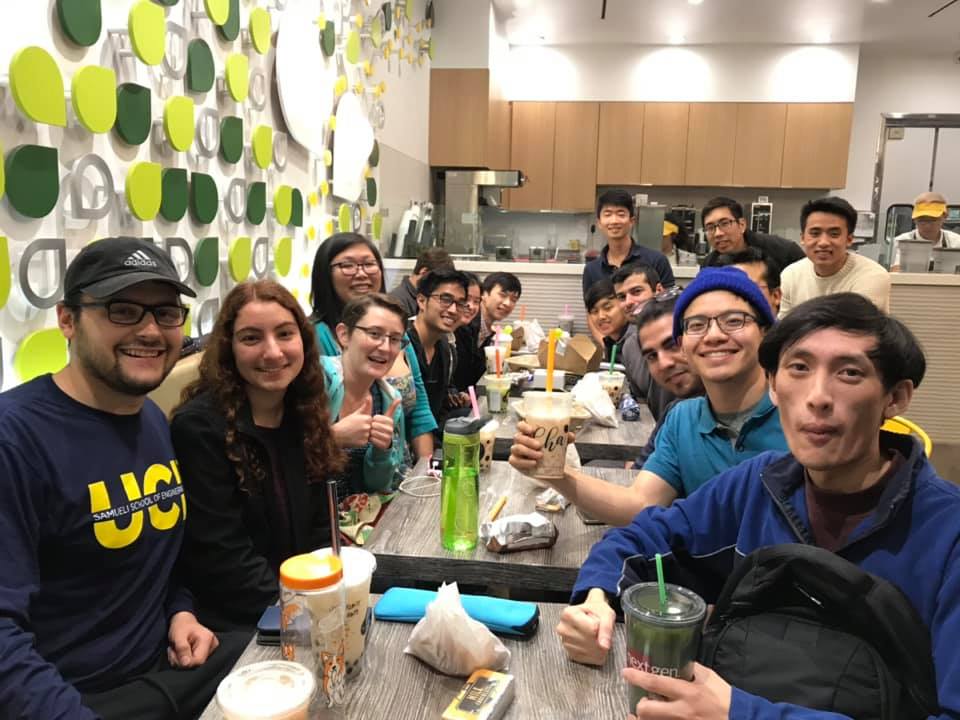 Meet new friends and grow your network with tasty boba tea and delicious appetizers! We grill food and make our own boba drinks at the tables under the white canopy at University Trade Center by UC Irvine. Whether you're an EECS student looking to meet professionals, a young professional looking to grow their network or general IEEE member in the area, we'll have something for you, even if you don't like boba!
Address is for Le Diplomate Cafe but we don't meet inside due to space restrictions, come look for us at the tables across from the cafe!
---
Date and Time
Location
Contact
Registration
---
Date: 04 Jun 2019
Time: 07:00 PM to 09:30 PM
All times are US/Pacific
Add Event to Calendar
4237 Campus Drive
Le Diplomate Cafe
Irvine, California
United States 92612
---
Starts 21 May 2019 11:36 AM
Ends 04 June 2019 11:36 PM
All times are US/Pacific
No Admission Charge
---
Speakers

Irvin in Irvine
of OC IEEE Young Professionals
Topic:
Boba: Bridging the gap between YPs and Students!
Come hear how to utilize your time to do what you love while growing your network and personal brand! In this case, it's with boba, brunch and BBQ as the chairman of OC IEEE YP presents how those three loves help connect IEEE students, YPs and members of the community.
Biography:
Vice Chairman of IEEE Orange County
Chairman of OC IEEE Young Professionals
Email:
---
Agenda
7:00 - 7:30: Boba
7:30 - 8:00: Appetizers
8:00 - 9:00: Networking
---