PES USAC - WEBINAR "TIPS PARA TU CV EFECTIVO"
---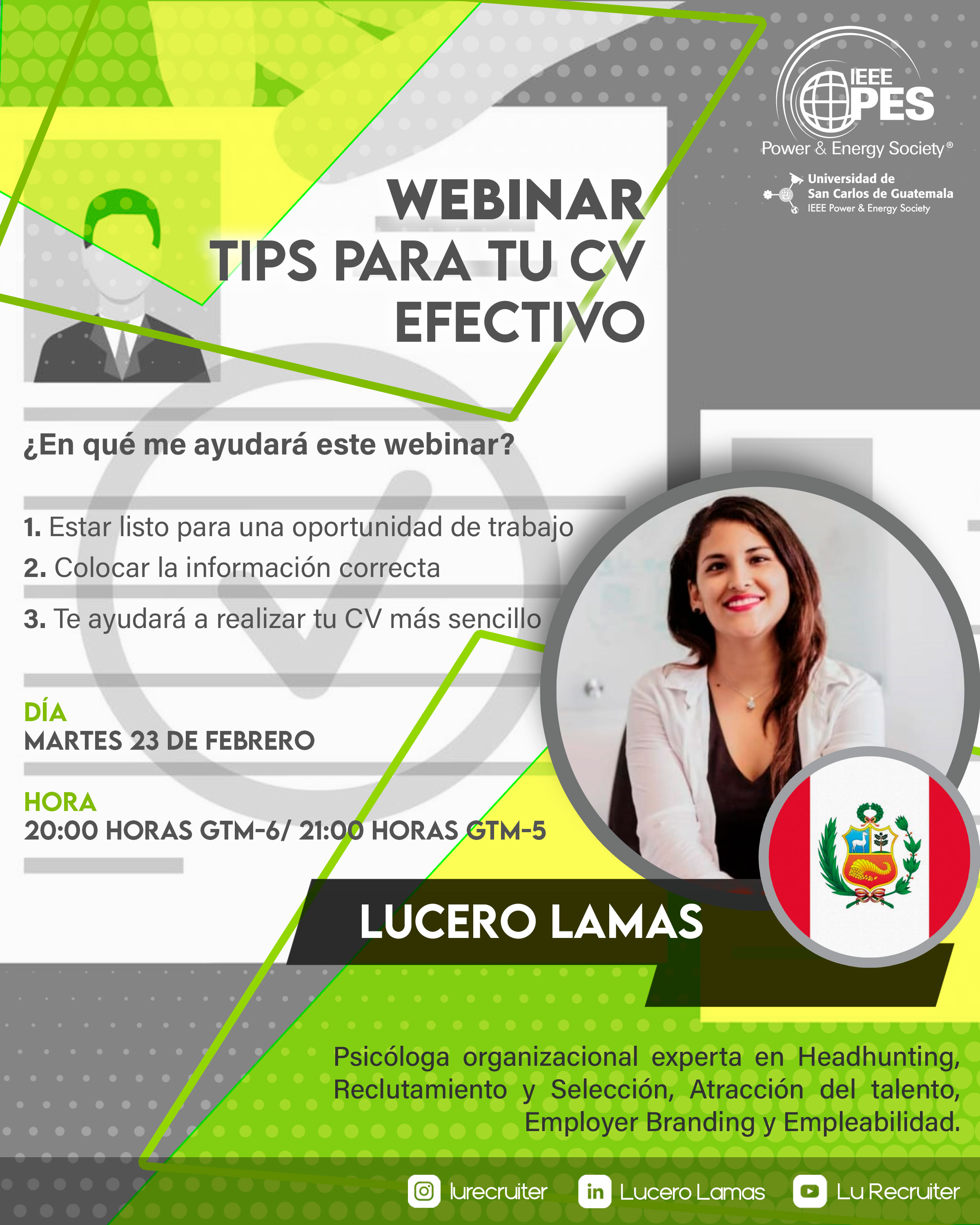 Primer webinar del Capítulo Estudiantil PES USAC. El objetivo de este primer webinar es ayudar a los estudiantes con la redacción de su CV para que lo hagan de buena manera y estén preparados para cualquier momento en el que se les presente una oportunidad de empleo.
---
Date and Time
Location
Hosts
Registration
---
Date: 23 Feb 2021
Time: 08:00 PM to 09:30 PM
All times are America/Guatemala
Add Event to Calendar
If you are not a robot, please complete the ReCAPTCHA to display virtual attendance info.

Guatemala, Guatemala
Guatemala
---
Co-sponsored by

migueldeleongt@ieee.org
Starts 23 February 2021 07:50 PM
Ends 23 February 2021 09:19 PM
All times are America/Guatemala
No Admission Charge
---
---