Kafka - Procesamiento de Streams en tiempo real
---
THIS EVENT HAS BEEN CANCELLED
---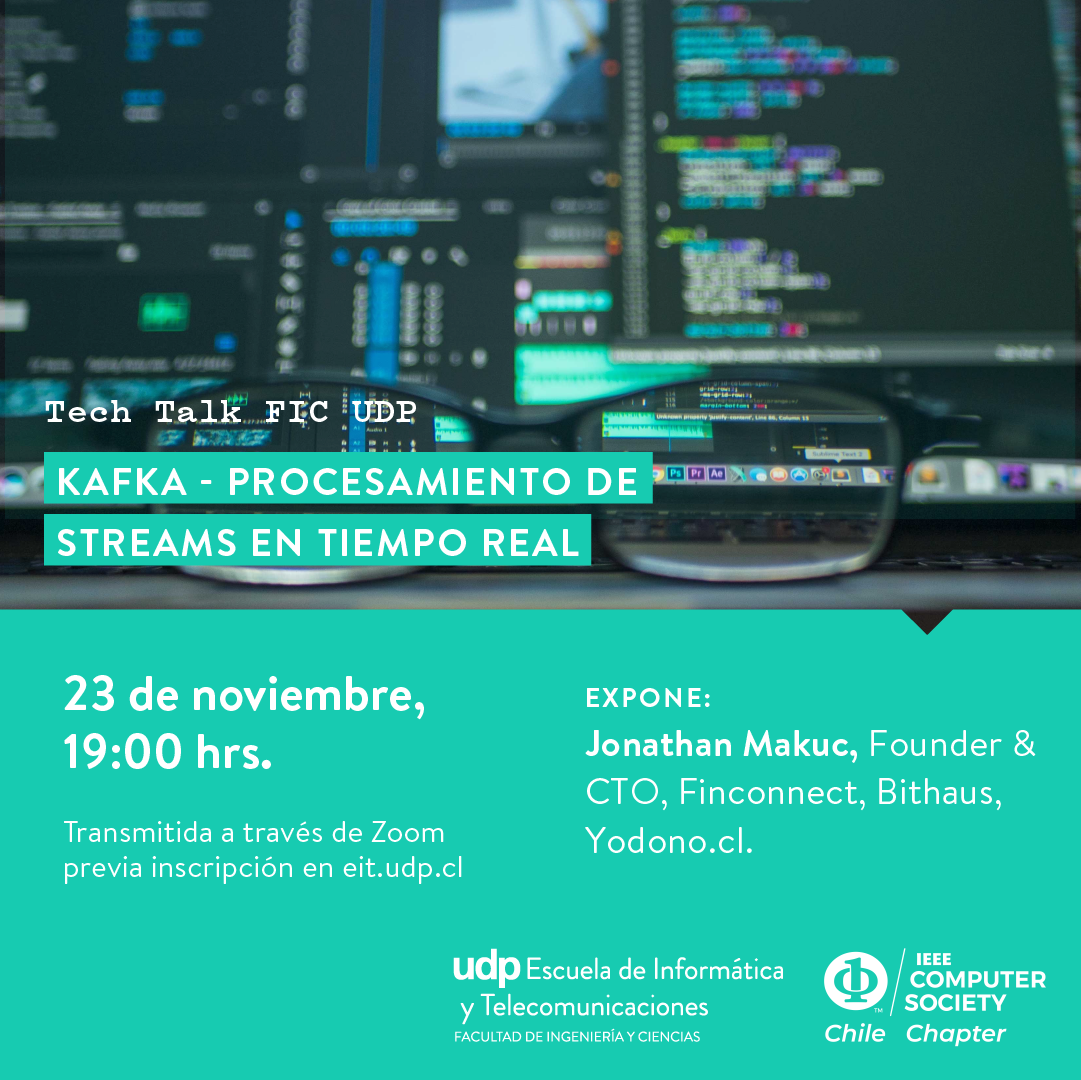 .
---
Date and Time
Location
Hosts
Registration
---
Date: 23 Nov 2021
Time: 07:00 PM to 08:30 PM
All times are Chile/Continental
Add Event to Calendar
La charla se realizará a través de Zoom. Para participar, es necesario contar con una cuenta de Zoom (gratuita) y entrar usando una sesión autenticada. La participación es libre, previa inscripción. El link de Zoom de la charla será enviado a la dirección de e-mail indicada en el formulario de inscripción (debe ser la misma dirección de e-mail que la indicada en la cuenta de Zoom).
Co-sponsored by

Escuela de Informática y Telecomunicaciones, Universidad Diego Portales
---
Speakers
Topic:
Kafka - Procesamiento de Streams en tiempo real
Apache Kafka es una plataforma distribuida de código abierto para el procesamiento de eventos que se ha convertido en el estándar de facto para este tipo de tareas, combinando el paradigma del diseño de software basado en eventos y el modelo relacional en una sola tecnología.
---