IEEE WIE PERU STEM mentoring for college students
---
habilidades blandas para los estudiantes de la escuela
---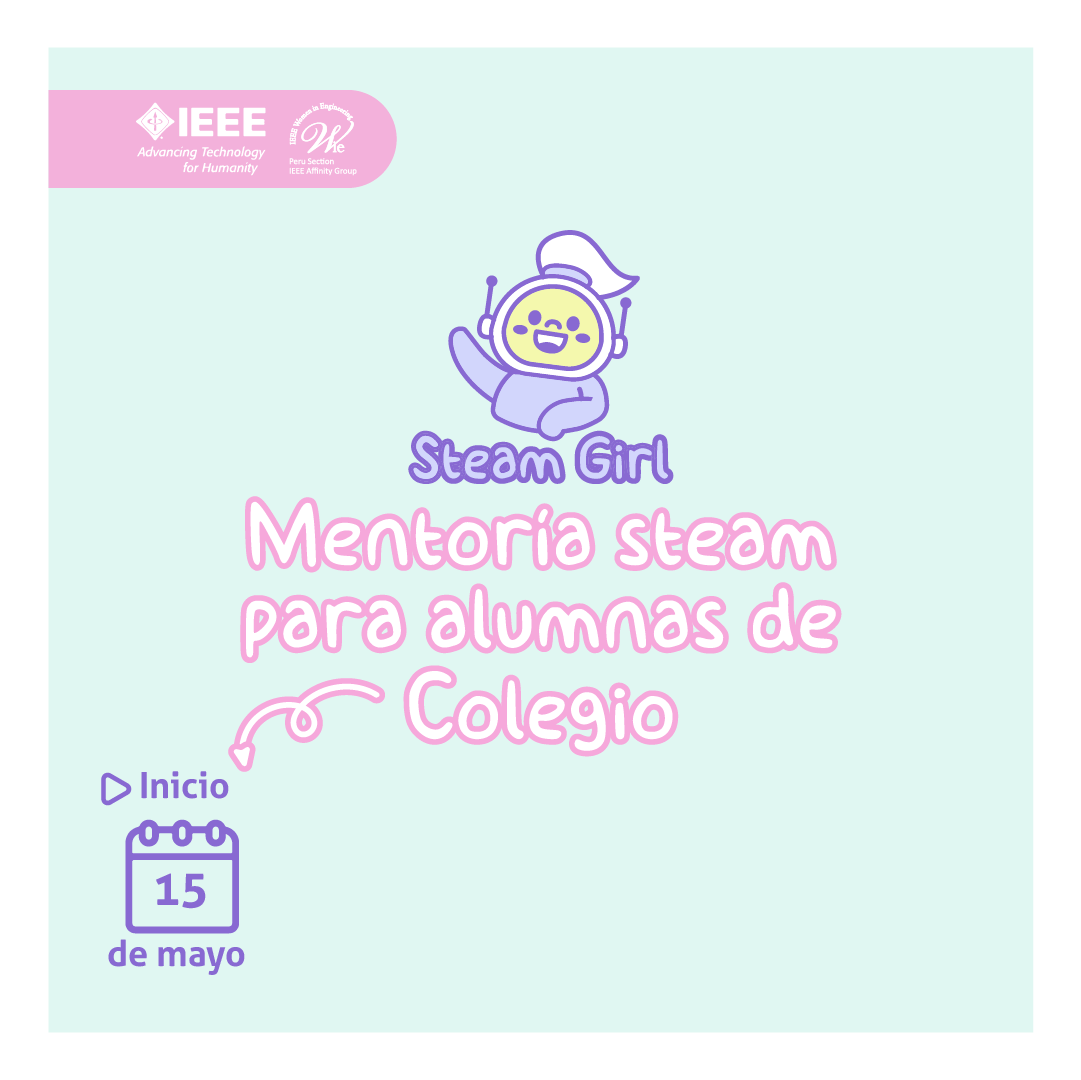 La tutoría es una estrategia de apoyo a los estudiantes para hacer efectiva la integración académica y social en los estudiantes que transitan de un nivel educativo a otro, los temas que se desarrollarán serán para su superación en su escuela y cuando ya estén en la universidad. El objetivo es acompañar y capacitar a estudiantes de secundaria de diferentes partes del Perú, poniendo a su disposición un espacio cómodo donde puedan obtener herramientas y conocimientos que les ayuden a desarrollarse en diferentes materias STEM.
---
Date and Time
Location
Hosts
Registration
---
Date: 22 May 2022
Time: 09:00 AM to 11:00 AM
All times are (UTC-05:00) Bogota
Add Event to Calendar
If you are not a robot, please complete the ReCAPTCHA to display virtual attendance info.

---
---
Evento Virtual por IEEE WIE PERU
---