EMC Maker Event - Arduino Challenge - with Larry Stempnik
---
IEEE Southeastern Michigan: Chapter VIII (EMC)
---
Southeastern Michigan IEEE EMC Chapter technical meeting.
Food Sponsor: Teledyne LeCroy www.Teledyne.com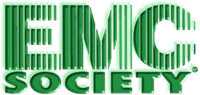 ---
Date and Time
Location
Contact
Registration
---
27007 Hills Tech Ct
Farmington Hills, Michigan
United States 48331

Building:

Teledyne LeCroy Automotive
---
---
Speakers

Larry Stempnik
Biography:
Retired electrical engineer, Larry Stempnik is an Arduino and Raspberry Pi aficionado. At local libraries, Larry teaches Coding Demystified: A two-part program to teach participants what a computer programming language is and get them started writing some simple programs of their own. He also introduces them to online resources to help them improve their skills independently. Both teens and adults embrace the programs. Larry has donated Raspberry Pis to the libraries in order to facilitate more learning.
Email:
Address:Highland Park, Michigan, United States
---
Agenda
Come join us at Teledyne for a Maker event February 15, 2018, from 5:30pm to 7:30pm for our second Maker Challenge! We plan to build circuits for the Arduinos's, R3s or Megas with an unidentified component. Amazing! Come and bring your laptop and Arduino! For our third Maker Challenge, we are planning on making a power meter, similar to that found in your cell phone, this Challenge is the next step.
CAN YOU WIN THE IEEE SOUTHEASTERN MICHIGAN EMC SOCIETY MAKER CHALLENGE? WINNERS WILL GET A PRIZE AND GET THEIR PICTURE IN THE NEWSLETTER!!
---
Chapter website: http://www.emcsociety.org
To be added or removed from the Southeastern Michigan IEEE EMC email list, please send an email to scott@emcsociety.org with ADD or REMOVE as the subject.
---