Power Measurement and Analysis of Switched-Mode Power Supplies
---
IEEE Southeastern Michigan: Chapter VIII (EMC)
---
Southeastern Michigan IEEE EMC Chapter technical meeting.
Food Sponsor: Teledyne LeCroy www.Teledyne.com
Slides 1 of 2 http://www.emcsociety.org/wp/wp-content/uploads/2018/06/Teledyne-Digital-Pwr-Mgmt-and-Power-Integrity-Testing-Workshop_SteveM_May-2018.pdf
Slides 2 of 2 http://www.emcsociety.org/wp/wp-content/uploads/2018/06/PWR_1-Switchmode-Power-Measurements.pdf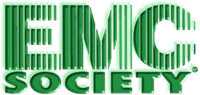 ---
Date and Time
Location
Hosts
Registration
---
Date: 19 Apr 2018
Time: 05:30 PM to 07:30 PM
All times are US/Michigan
Add Event to Calendar
27007 Hills Tech Ct
Farmington Hills, Michigan
United States 48331

Building:

Teledyne LeCroy Automotive
Starts 26 February 2018 12:18 PM
Ends 19 April 2018 05:00 PM
All times are US/Michigan
5 spaces left!
No Admission Charge
Menu: Regular, Vegetarian
---
Speakers

Mike Hertz
of Teledyne LeCroy
Topic:
Power Measurement and Analysis of Switched-Mode Power Supplies
Biography:
Mike Hertz has been a Field Applications Engineer with Teledyne LeCroy in Michigan for 17 years. Before joining Teledyne LeCroy, he worked in
Applications and Marketing with both Agilent Technologies and Hewlett-Packard in Colorado. He holds a BSEE from Iowa State University and an MSEE from the University of Arizona. Hertz is an Eta Kappa Nu electrical engineering honorary recipient, has published over 50 articles in the field of test and measurement, and has been awarded 6 U.S. patents in oscilloscope measurement design.
Address:Michigan, United States
---
Agenda
This seminar covers the measurements of interest for designers of switched-mode power conversion circuits and devices. With the goal of high efficient and reliable designs, we review the acquisition of voltage and current, their relationship in switched-mode power conversion circuits. We review specific power circuit performance areas including the analysis of power device switching losses, conduction losses, dynamic on-resistance, control loop response, power quality, conducted emissions, best practices for probing power circuits, and power rail integrity measurements. This presentation is especially targeted toward design and test engineers involved in switched-mode power circuit design, design verification and power device characterization, AC/DC, DC-DC, DC-AC, single and three-phase power circuits, power distribution, motor drives and power rail integrity measurements.
---
Chapter website: http://www.emcsociety.org
To be added or removed from the Southeastern Michigan IEEE EMC email list, please send an email to scott@emcsociety.org with ADD or REMOVE as the subject.
---