Autonomous Vehicles and Technologies
---
Joint PACE/TEMS Meeting featuring Vince Socci, former IEEE Region 1 Director
---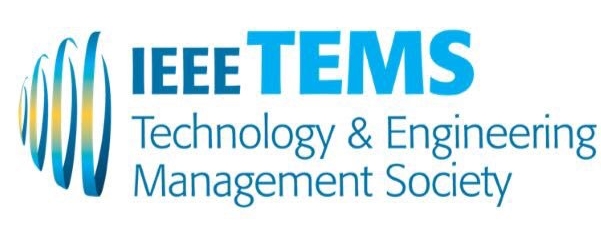 Presented by IEEE Rochester Section Professional Activites (PACE) and Technology & Engineering Management Society Chapter (TEMS)
---
Date and Time
Location
Contact
Registration
---
Date: 07 May 2018
Time: 05:30 PM to 07:00 PM
All times are US/Eastern
Add Event to Calendar
One Lomb Memorial Drive
Rochester Institute of Technology
Rochester, New York
United States 14623-5603

Building:

James E. Gleason Hall (Bldg. 9)

Room Number:

GLE-2255
---
Co-sponsored by

Rochester Section PACE
Starts 10 April 2018 10:00 PM
Ends 07 May 2018 11:59 PM
All times are US/Eastern
0 spaces left!
No Admission Charge
---
Speakers

Vince Socci
of National Instruments
Topic:
Autonomous Vehicles and Technologies
The automotive industry is evolving quickly. Technology is approaching a tipping point where driverless operation will become the norm. This presentation will uncover the driver forces behind the automotive industry movement toward autonomous vehicles. The advanced technologies required for autonomous driving will be explored. Societal myths and functional safety expectations for driverless vehicles are considered. Finally, practices and tools for proper testing are outlined.
Biography:
Vince Socci is a real-time test business development manager at National Instruments, specializing in safety-critical applications, such as automotive, aerospace, and energy. He provides business and technical support for customers in automotive and off-highway HIL applications. With over 25 years of experience in aerospace, automotive, power electronics, and medical systems, he has engineering systems in the most complex applications. His specialized areas of interest are embedded controls, real-time test, and systems engineering. He holds a BS in electrical engineering, MS in electrical engineering and MBA in technology management. Socci has served on the IEEE Board of Directors, and governing boards of several IEEE societies, SAE, and PMI. He is a certified PMP.
Address:Binghampton, New York, United States
---
Agenda
5:30 – 6:00 PM Networking and light refreshments
6:00 – 7:00 PM Presentation
---
Please register for this event to help us plan.
---