Financial Planning & Investment Market Update
---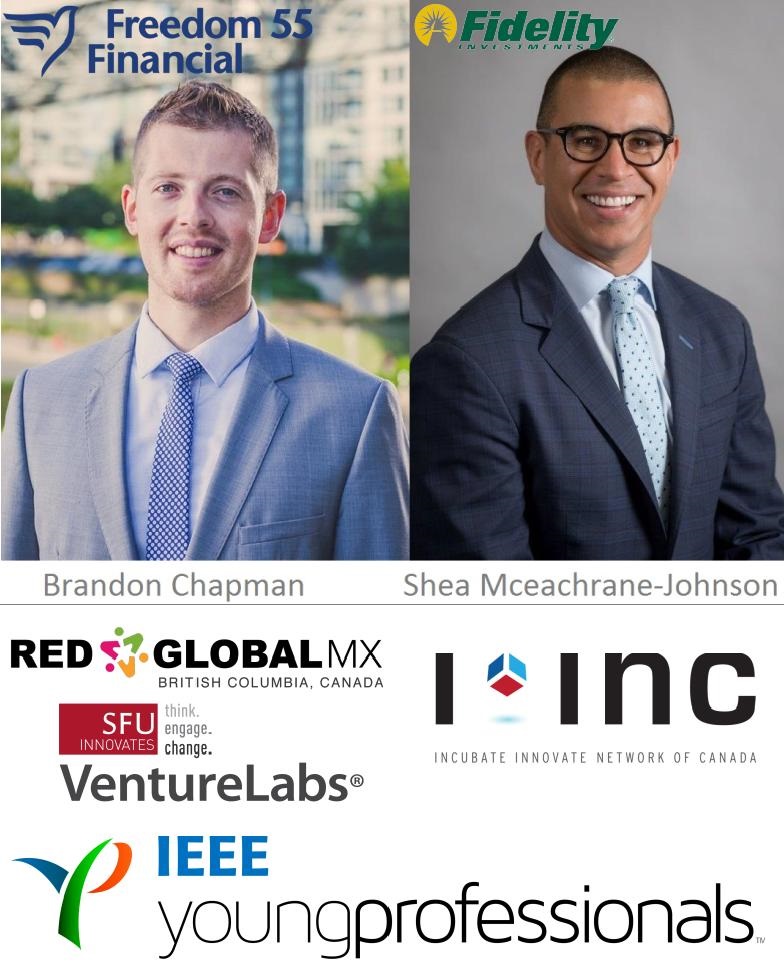 This seminar you'll hear from two finance professionals who are experts in the financial planning and analysis world. To know every aspect of finance is difficult but Brandon & Shea will discuss where the market is at and some food for thought as you grow in your professional career.
Brandon Chapman
- CFP candidate, FPSC charter holder
- Manages an independent financial planning practice for successful professionals and business owners in Vancouver, 3 years experience
- Formerly had a drone technology start-up so connects well with engineers, software developers and tech business owners
- BBA from Simon Fraser University concentration in Internship, Management & Technology
Shea Mceachrane-Johnson
- District Vice President of Fidelity Investments Canada
- CFA charter holder
- Started career in February 2008, during financial crisis, at Morgan Stanley in London, UK
- Moved to Toronto and worked at State Street on derivatives team
- Joined Fidelity in Toronto in 2011 and moved with company to Vancouver in 2013
- BBA from Bishop's University with concentration in Finance
---
Date and Time
Location
Contact
Registration
---
Date: 25 Sep 2018
Time: 06:30 PM to 08:30 PM
All times are America/Vancouver
Add Event to Calendar
Starts 22 May 2018 07:40 PM
Ends 25 September 2018 07:40 PM
All times are America/Vancouver
Admission fee

?
---
---