UBIsym in Healthcare Engineering
---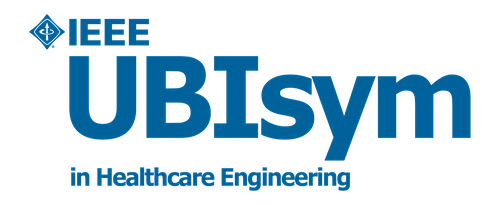 The 2018 edition of UBIsym, an IEEE symposium at Universidade da Beira Interior, Covilhã Portugal, will take place on July 24, 2018 with the theme "Healthcare Engineering". This will consist in a day of presentations led by distinguished lecturers, inserted in several sections of engineering linked to health and social sciences. The event will also have one special session with the confirmed presence of the IEEE 2020 presidential candidate, Professor Vincenzo Piuri.
---
Date and Time
Location
Hosts
Registration
---
Date: 24 Jul 2018
Time: 09:00 AM to 07:30 PM
All times are (GMT+00:00) Portugal
Add Event to Calendar
Calçada Fonte Lameiro
Covilhã, Centro
Portugal 6200-358

Building:

Edificio 1 das Engenharias

Room Number:

8.01
---
This event is organized by IEEE Universidade da Beira Interior Student Branch.

Co-sponsored by

CH08493 - Portugal Section Chapter,EMB18

Survey:

Fill out the survey
---
Speakers
Prof. Ved Ram Singh
of NPL, India
Topic:
Advanced Biomedical Sensors and Systems
With the advancement in technology, newer and newer sensors and systems are being developed, day by day, for various engineering, scientific and biomedical applications. However, new sensor systems are still required to be developed further for reliable diagnosis of a particular disease/abnormality and for its therapeutic treatment well in time. Here, advanced nano-sensors for diagnostic imaging, point-of-care-devices and nao-instrumentation systems for therapeutic treatment of different types of abnormalities and diseases are discussed for health care applications. Main emphasis is placed on the development of bio-chip based sensors and other biologically inspired systems. Design and fabrication aspects of these devices are described in detail. The sensors and instrumentation systems developed here have direct applications in ubiquitous health care, particularly in monitoring and control of health of old age patients living in isolated/hilly areas. WSN (Wireless Sensor Networking) technology is used as an integral part of u-health care systems. The case study of nano-cancer technology and lithotripsy is presented here as a practical clinical example of the present research. This research would contribute to scientific advancement of biomedical engineering for better health care, at low cost in an effective and reliable manner.
Topic:
Computer Vision in Medical Imaging and Measurements: Making Sense of Visual Data
In this talk, computer vision is proposed as a way to facilitate the interpretation of phenomena in medical imaging, and to make measurements or inferences based on models of such phenomena. Actually, this is an ill-posed problem that humans can learn to solve effortlessly, but computer algorithms often are prone to errors. Nevertheless, in some cases computers can surpass humans and help interpret medical imagery more accurately, as we will discuss in this talk.
Medical imaging measurements often are indirect and involve errors. For example, estimating tumor growth (or shrinkage) in response to treatment requires measuring the tumor size, modeling the tumor shape, and making accurate predictions to evaluate the treatment effectiveness, which can be challenging in practice. These issues are closely related to machine learning and pattern recognition, and in this talk we discuss some cases that illustrate how techniques of these areas can be adapted to solve problems in medical imaging measurements.
In order to illustrate this presentation, several issues in medical imaging and measurements are discussed and illustrated using case studies and examples.
Biography:
Jacob Scharcanski is a Professor (Full) in Computer Science at the Federal University of Rio Grande do Sul (UFRGS), Brazil. He holds a cross appointment with the Department of Electrical Engineering at UFRGS, and also is an Adjunct Professor with the Department of Systems Design Engineering, University of Waterloo, Canada. He authored and co- authored over 150 refereed journal and conference papers, book chapters and books, and delivered over 30 invited presentations worldwide. He serves as an Associate Editor for two journals, and has served on dozens of International Conference Committees. In addition to his academic activities, he has several technology transfers to the private sector. Professor Scharcanski is a licensed Professional Engineer (PEO, Canada), Senior Member of the IEEE, Member of SPIE, and serves as Co-Chair of the Technical Committee IEEE IMS TC-19 (Imaging Measurements and Systems).
Address:Rio Grande do Sul, Brazil
---