2018 IEEE Young Professionals Pacific Northwest Leadership Summit
---
Limetd 1- and 2- Night Hotel funding is available for IEEE Members, Students, and General Audience
---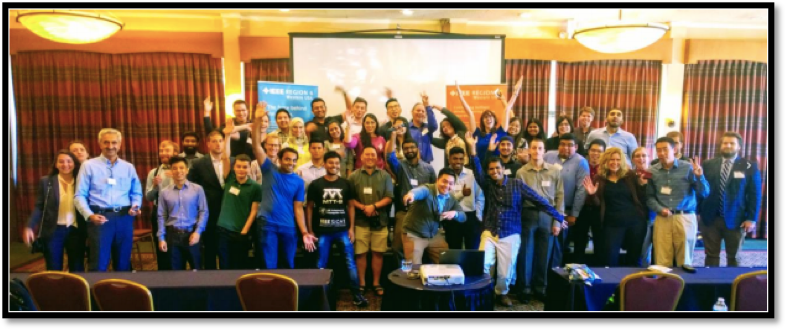 With the main purpose of expanding boarders for PNW Young Professionals and fostering growth with relevant activities and discussions to: Inspire, Enable, Empower, and Engage YPs; IEEE Vancouver Young Professionals will be hosting the 2018 IEEE YP PNW Leadership Summit on August 4th, 2018 in the Greater Vancouver area.
This initiative of three leading young professionals from IEEE Seattle, Portland, and Vancouver sections aims to provide a 1-Day event where young professionals assemble to expand boarders and foster growth with relevant activities and discussions to: Inspire, Enable, Empower, and Engage YPs.
The Summit's main pillars are:
Professional Development
Continuing Education
Mentoring
Visit our official website for more details: http://vancouver.ieee.ca/yp/2018-ieee-yp-pnw-ls/
---
Date and Time
Location
Contact
Registration
---
Start time: 03 August 2018 06:30 PM
End time: 05 August 2018 12:00 PM
All times are America/Vancouver
Add to Google Calendar
5988 Willingdon Ave
Burnaby, British Columbia
Canada V5H 2A7

Building:

Element Vancouver Metrotown

Room Number:

Evergreen A Room
---
Admission fee applies

?

Starts 15 June 2018 01:39 AM
Ends 02 August 2018 12:00 AM
All times are America/Vancouver
---
---
Agenda
August 3rd. (indoor networking event):

6:30 PM – 9:00 PM: Summit Reception and Dinner
August 4th (Conference):

08:00 – 08:15 AM: Registration
08:15 – 08:30 AM: Opening Remarks by Bob Gill (IEEE Vancouver Vice-Chair)
08:30 – 09:15 AM: Keynote Speaker - Kathleen Kramer (IEEE Western USA Director)
09:15 – 10:00 AM: Young Professionals and Self-Leadership by Rybo Chen (SAP Vancouver)
10:00 – 10:15 AM: Coffee Break
10:15 – 11:00 AM: Discussion Panel: Leadership and Mentoring Young Professionals by Rybo Chen (SAP Vancouver) and Yasamin Houshman (SAP Vancouver)
11:00 – 11:45 AM: IEEE YP Southern Alberta Exemplary Events and Humanitarian Activities by Anis Ben Arfi (iRadio Lab, IEEE Southern Alberta YP)
12:00 – 01:30 PM: Lunch
01:30 – 02:15 PM: Importance of Public Speaking to Young Professionals - Supun De Silva (IEEE Canada YP)
02:15 – 03:00 PM: Topic TBD by Katherine Golder (BCIT - Technical Communications Instructor)
03:00 – 03:45 PM: Breakout sessions: "Reflection & Action"
03:45 – 04:00 PM: Ending Remarks and Adjourn by Maike Luiken (IEEE Canada President)
August 5th (outdoor networking event):

9:00 AM – 12:00 PM: Summit Closing Event
---
The organizing team is proud to have onboard IEEE Victoria Young Professionals Affinity Group and to be sponsored & supported by IEEE Canada (IEEE R7).
---