The 39th IEEE Sarnoff Symposium
---

---
2016 Sarnoff Meeting
This year's symposium will feature current hot topics such as Edge Computing, 5G, application of Machine Learning in Networks and Cloud, Data Science, aspects of Orchestrating Cloud Native workloads, Service Orchestration, IoT, Optical Transport for 5G and much more. Speakers will include top researchers from universities such as Princeton, MIT, Cornell, Columbia, Carnegie Mellon, NYU, Georgia Tech, Rutgers and Northeastern. Leading industry experts from companies such as AT&T, Comcast, Ericsson, Nokia, Verizon, IBM, Qualcomm, Intel, Microsoft, NEC, InterDigital, Koopid will also present and provide their perspectives allowing for a rich discussion between researchers, practitioners and user community, on leading edge research, implementation experiences and challenges.
Since 1978 the IEEE Sarnoff Symposium has been bringing together leading researchers, subject matter experts and practitioners from academia, industry and government on a common platform and continues to grow as the premier forum in the North East drawing an attendance from all over the world.
The program is structured as a series of keynote talks, invited talks, peer reviewed technical paper presentations, panel sessions with Q&A, allowing a unique opportunity for cross discipline dialogue.
Despite a PACKED AGENDA, the symposium will have time for networking during coffee breaks and lunch.
Available to receive CEU/PDH for attending this conference (extra charge $10 for the Certificate is requested).
Registration Rates
IEEE Member: $200

Non-Member: $250

IEEE Student: $125

IEEE Life Member: $125

IEEE Member Day Pass: $125

Non-Member Day Pass: $150

IEEE Student Day Pass: $75

Optional CEU/PDH Certificate for attending the 2-day conference: $10
---
Date and Time
Location
Contact
Registration
---
Start time: 24 Sep 2018 07:30 AM
End time: 25 Sep 2018 06:30 PM
All times are US/Eastern
Add Event to Calendar
Starts 12 August 2018 07:00 AM
Ends 25 September 2018 05:35 PM
All times are US/Eastern
Admission fee

?
---
---
Agenda
The technical program can be found by clicking this link!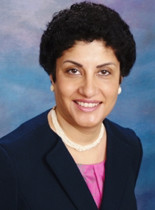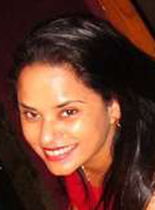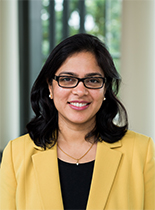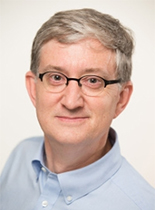 KEYNOTE SPEAKERS
Gulrukh Ahanger, Comcast Cable: Building a Large Scale Network around Automation!
Marina Thottan, Nokia Bell Labs: Network Automation - the Next Big Innovation
Sree Koratala, Ericsson North America: 5G and Edge Cloud evolution drive Industrial Innovation
Edward W. Felten, Princeton University: Arbitrum: Scalable, Private Smart Contracts
INVITED SPEAKERS
Ken Birman, Cornell University: Building Smart Memories and Responsive Edge Services with Derecho

Ruchir Puri, IBM Watson

Mark T Watts, Verizon: mmWave Deployment Challenges, a Carrier's Perspective
Mohammad Alizadeh, MIT: Towards Network Systems that Improve with Experience
Maria Gorlatova, Princeton University: Towards Intelligence on the Edge: Restructuring Computing to Enable the Next Generation of the IoT
Abhimanyu Gosain, Northeastern University: Platforms for Advanced Wireless Research : Helping Define a New Edge Computing Paradigm
Ivan Seskar, WINLAB, Rutgers University: Next Generation of Advanced Wireless Networking Testbeds
Gil Zussman, Columbia University: Hybrid scheduling in heterogeneous half-and full-duplex wireless networks
Yao Wang, New York University: 360 degree on-demand video streaming
Carlee Joe-Wong, Carnegie Mellon University: Towards Automated Network Management: Learning Optimal Network Policies
Chuanyi Ji, Georgia Tech: Learning and large-scale data analytics for resilience of energy infrastructure at edge
Sameer Sharma, Nokia Bell Labs: A Cloud Native Approach to Network Slicing
Venkatesh Krishnaswamy, Koopid Inc: Business-to-Consumer Communications in the era of AI
Nazmul Islam, Qualcomm: Multi-beam aspects of 5G standard
Robert (Bob) Gazda, InterDigital: Edge Computing in Emerging 5G Networks
Ayon Chakraborty, NEC Labs: SkyLiTE: End-to-End Design of Low-altitude UAV Networks for Providing LTE Connectivity
Padmanabhan S Pillai, Intel Labs: A Race to the Edge
Ganesh Ananthanarayanan, Microsoft Research: Live Video Analytics – the "killer app" for edge computing!
Hongqiang Liu, Alibaba Group: High Speed Overlay Networking for Containers
---
2016 Sarnoff Meeting
---