SEARCH FOR EXOSOLAR EARTHLIKE PLANETS – Latest Developments
---
IEEE Central Coast – Premier Fall Event – 3 October 2018 @ 6PM
---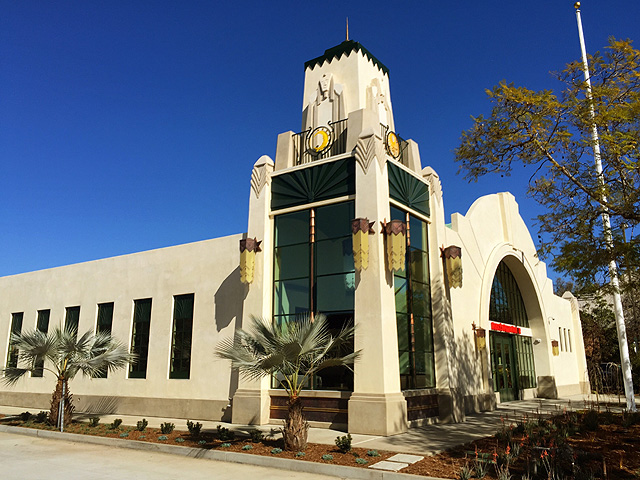 Professor Benjamin Mazin PhD – UCSB Mazin Lab presents
DARKNESS Camera (Spectrophotometer) Searches for Habitable Exoplanets
FREE EVENT
Location - Rusty's Pizza
5934 Calle Real, Goleta, CA 93117
6:00 PM – Complimentary Pizza, Salad, Beverage
6:30 PM – Professor Mazin's Presentation
---
Date and Time
Location
Hosts
Registration
---
Date: 03 Oct 2018
Time: 06:00 PM to 08:30 PM
All times are America/Los_Angeles
Add Event to Calendar
5934 Calle Real
Goleta, California
United States 93117

Building:

Rusty's Pizza

Room Number:

Meeting Room
---
Co-sponsored by

Aerospace and Electronic Systems Society
Starts 18 September 2018 12:48 AM
Ends 03 October 2018 04:00 PM
All times are America/Los_Angeles
No Admission Charge
---
Speakers

Benjamin Mizan PhD
Topic:
DARKNESS Camera (Spectrophotometer) Searches for Habitable Exoplanets
DARKNESS (the DARK-speckle Near-infrared Energy-resolving Superconducting Spectrophotometer), is the first of several planned integral field spectrographs to use optical/near-infrared Microwave Kinetic Inductance Detectors (MKIDs) for high-contrast imaging. The photon counting and simultaneous low-resolution spectroscopy provided by MKIDs will enable real-time speckle control techniques and post-processing speckle suppression at frame rates capable of resolving the atmospheric speckles that currently limit high-contrast imaging from the ground. DARKNESS is now operational behind the PALM-3000 extreme adaptive optics system and the Stellar Double Coronagraph at Palomar Observatory. This talk describes the motivation, design, and characterization of the instrument, early on-sky results, and future prospects.
Biography:
Professor Mazin attended Yale University, graduating in 1997. He then attended the California Institute of Technology, graduating with a doctorate in Astrophysics in August, 2004. After a short post-doc at Caltech, he went to work as a scientist at JPL in March, 2005. He joined the faculty at the University of California Santa Barbara in September, 2008, where he leads a lab dedicated to the development of optical/UV/X-ray Microwave Kinetic Inductance Detectors (MKIDs) and astronomical instrumentation for time and energy resolved studies. His current research focus is building and using MKID-based instruments for detecting and characterizing nearby exoplanets. He was awarded the Presidential Early Career Award for Scientists and Engineers (PECASE) in 2010, and the Worster Chair in Experimental Physics in 2017.
Email:
---