FIFTH ANNUAL LOS ANGELES CYBER SECURITY SUMMIT 2018-SILICON BEACH
---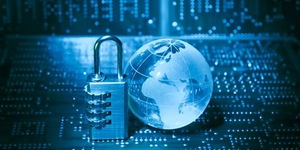 Cyber attacks on corporations, governmental agencies and individuals are becoming increasingly widespread and regular, as well as more complex. In honor of National Cyber Security Awareness Month, LMU is once again hosting The Fifth Annual Cybersecurity Summit that brings together government officials, private business executives and cybersecurity experts to discuss the current and emerging threats that exist in today's sophisticated cyber environment, and the technological advancements being made to countermeasure and manage these risks.
Exhibitors
ISSA-LA Chapter
OWASP-LA Chapter
---
Date and Time
Location
Hosts
Registration
---
Date: 27 Oct 2018
Time: 08:30 AM to 03:00 PM
All times are (GMT-08:00) PST8PDT
Add Event to Calendar
1 LMU Drive
Los Angeles, California
United States 90045

Building:

Hilton Center of Business

Room Number:

Hilton-100
---
Co-sponsored by

Dr. Mehrdad Sharbaf-IEEE CLAS Computer Society Chair, Adjunct Professor LMU
---
---
Agenda
Please Join us for The Fifth Annual Cybersecurity Summit hosted at Loyola Marymount University in honor of the National Month of Cybersecurity Awareness.
Registration, Networking, Vendors Setup 8:30 am 9:30 am
Opening Ceremony
Welcome Keynote Message Time: 9:30 am
Dr. Mehrdad S. Sharbaf, IEEE Coastal Los Angeles Computer Society- Chair, Adjunct Professor LMU
Distinguished Guest Speaker Kevin Haley-Director Product Management for Security Response- Symantec- Time 9:45 am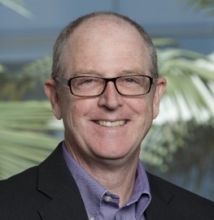 Distinguished Guest Speaker Sachin Nayyar-CEO Securonix, Executive chairman Saviynt- Time: 10:15 am
Distinguished Guest Speaker-Cody Wood-Technical Manager-Signal Sciences--Time 10:45 am
Distinguished Guest Speaker-Richard Greenberg-CISO-Los Angeles County Department of Public Health, and President of ISSA-LA Time 11:15 am
Lunch Break, and Vendors Interaction-time 11:45am-1:30pm
Distinguished Guest Speaker-Jonathan Fairtlough-Managing Director- Cybersecurity-Kroll-Time 1:30 pm
Panel Discussion In Cyber Security Topic with distinguished guest speakers(Q & A) Time: 2:00 pm-3:00 pm
Moderator: Dr. Mehrdad Sharbaf
Adjourned Ceremony Time: 3:00 pm
Resources for Cyber Security Awareness:
- Department of Homeland Security's cyber security tips
- U.S. Computer Emergency Readiness Team
- More on National Cyber Security Awareness Month
- driving cybersecurity awareness home! - AFCEA International
---