CTCN Monthly Meeting, Wednesday, October 24, 2018: How to get more consulting projects, automatically
---
The Consultants Network promotes the development of members' careers through professional and social networking, including publicizing members' skills and sharing potential professional opportunities, and supports the IEEE Central Texas Section. Website: http://ewh.ieee.org/r5/central_texas/cn/
---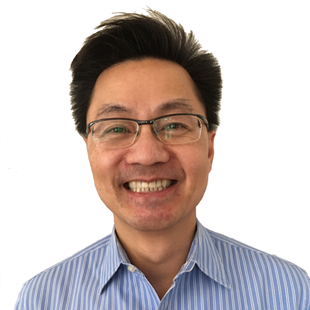 IEEE CTCN Monthly Meeting, Wednesday, October 24, 2018: How to get more consulting projects, automatically

---
Date and Time
Location
Contact
Registration
---
Date: 24 Oct 2018
Time: 06:00 PM to 08:00 PM
All times are US/Central
Add Event to Calendar
2121 West Parmer Lane at Lamplight Village Ave.
Austin, Texas
United States 78727

Building:

PoK-e-Jo's Smokehouse
Lester Johnson, IEEE Central Texas Consultants Network
---
Speakers
Topic:
How to get more consulting projects, automatically
IEEE CTCN Monthly Meeting, Wednesday, October 24, 2018: How to get more consulting projects, automatically

For a consultant client, we generated $5m of sales opportunities in 3 weeks. All they had to do is respond quickly to the prospects who raised their hand and said "Yes" to the offer. In this 45 minute dinner presentation, Malcolm will show you how this strategy works, and how you can execute it yourself.
Our speaker, Malcolm Lui, would like attendees to complete a survey so that he can tailor his presentation to what you are most interested in learning about generating consulting sales opportunities via an email marketing campaign. The survey link is http://f.eversprint.com/ieee-survey. Please complete this survey by Monday, October 22nd, so that Malcolm has time to incorporate the results into his presentation.
Biography:
Malcolm Lui is the Managing Member of Eversprint, LLC, an Austin based agency that specializes in generating more high ticket sales through automation for their clients.
Address:Austin, Texas, United States
---
Agenda
6:00 to 6:30pm -- Networking
6:30 to 8:00pm -- Business and Program
---
The Consultants Network meets monthly. Except when meeting jointly with other groups, the Consultants Network meets on the fourth Wednesday of each month. Meetings usually begin with informal networking from 6:00 to 6:30 p.m., followed by presentations from 6:30 to 8:00 p.m. by experts in technology, marketing, sales, advertising, financial or legal needs of small businesses and special needs of consultants.
---