EMC Fest 2019
---
EMC Fest '2019
May 9, 2019
Topics: See Agenda Below
Important Registration Information - Please read First!
Location: Embassy Suites 19525 Victor Parkway, Livonia, Michigan,48152, USA
Illustrating Signal and Power Integrity Principles through Measurement Examples - Eric Bogatin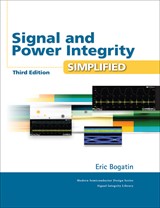 Eric is the author of Signal and Power Integrity - Simplified, 3rd Edition. EMC Fest registrants can purchase this book for 30% off using code LYTLE at checkout at this link.
Note: Early Registration Prices end April 21 at 12:01 AM
FEE SCHEDULE

IEEE Members Registered Before April 21

$50

Non-Members Registered Before April 21

$75

IEEE Student Members Before April 21

$25

Vendor Extra Staff Before April 21

$50

Retired / Unemployed IEEE Members Before April 21

$25

CEU Units *

$25

All Late or At the Door

$100

NO REFUNDS AFTER April 21.

* Requires additional use of registration system or Amazon.
Chapter website: http://www.emcsociety.org
To be added or removed from the Southeastern Michigan IEEE EMC email list, please send an email to scott@emcsociety.org with ADD or REMOVE as the subject. If this email was forwarded to you, please reply with REMOVE as the subject
---
Date and Time
Location
Hosts
Registration
---
Date: 09 May 2019
Time: 08:00 AM to 05:00 PM
All times are US/Michigan
Add Event to Calendar
Starts 01 January 2019 11:47 AM
Ends 09 May 2019 02:00 PM
All times are US/Michigan
Admission fee

?

Menu: Regular, Vegetarian, Gluten Free, Vegan
---
Speakers

Eric Bogatin
of University of Colorado Boulder
Biography:
Eric Bogatin is currently a Signal Integrity Evangelist with Teledyne LeCroy and the Dean of the Teledyne LeCroy Signal Integrity Academy, at Be The Signal. Additionally, he is an Adjunct Professor at the University of Colorado - Boulder in the ECEE dept, and technical editor of the Signal Integrity Journal.
Bogatin received his BS in physics from MIT in 1976 and MS and PhD in physics from the University of Arizona in Tucson in 1980. He has held senior engineering and management positions at Bell Labs, Raychem, Sun Microsystems, Ansoft and Interconnect Devices. He has written seven technical books in the field and presents classes and lectures on signal integrity world wide.
In 2011, his company, Bogatin Enterprises, which he founded with his wife, Susan in 1990, was acquired by Teledyne LeCroy. After concluding his live public classes in 2013, he devoted his efforts into creating the Signal Integrity Academy, a web portal to provide all of his classes and training content online, for individuals and for companies.
For Teledyne LeCroy, he lectures worldwide on Best Measurement Practices using high performance oscilloscopes.
As an adjunct professor at CU, Eric teaches classes on PCB design, high speed digital design and other electronics classes.
Email:
Address:Boulder, Colorado, United States
---
Agenda
Program Outline: Thursday May 9, 2019
6:00
Vendor Table Setup (till 8:30)

8:00
REGISTRATION & EXHIBITS

8:30
CONTINENTAL BREAKFAST



9:00

Session 1 - What every scope user needs to know about transmission lines

Is it really true that the longer the cable, the longer the RC charging and the longer the rise time? Does this mean only short cables can offer high bandwidth?When should you use a 50 Ohm input and when a 1 Meg input to the scope? Why do I measure a rise time of 150 nsec for the compensation signal on the front of the scope and others report it as 5 nsec rise time?

10:00
Break & Exhibits



11:00


Session 2 – Challenges measuring power rails

Power rail measurements offer a few unique challenges that typical signal measurements do not. These arise from the low level voltages on top of large DC levels, the low impedance source, the high bandwidth and the potential of rf pick up from non-coaxial probes. We will show how accurate, high bandwidth measurements of power rail voltages are sensitive to artifacts and how to overcome them so you can get a more accurate and realistic measure of your power rails.



12:00
LUNCH



1:00

Session 3 – Don't let ground bounce ruin your day

Cross talk will always be lowest when the signals use a continuous return path. But not all interconnects provide a continuous return path. In packages, connectors, vias and gaps in planes, the return path has discontinuities. In these cases, and when multiple signals share the same return path, the cross talk will be much higher than for a uniform plane. We call this sort of cross talk, ground bounce. We will introduce the most important fundamental principles of ground bounce, how to measure it and how to avoid it in your next design. If you care about ground bounce, and everyone should, this seminar is for you.

2:00
Break & Exhibits

3:00

Session 4 – Faster time to insight through the frequency domain

While the real world is the time domain, sometimes we can gain insight about the origin of problems by looking in the frequency domain. The time domain and frequency domain properties of power rail noise are a little different than for digital signals. For some types of components, such as analog parts, mixed signal or clock generation, very low levels of power rail noise can have a big impact on performance. Sometimes the best way of finding noise sources is by frequency domain analysis. We will discuss best measurement practices using real-time oscilloscopes to analyze power rail noise in the time and frequency domains to provide insight into the root cause of the problems

4:00
Reception


5:00
Close of EMC Fest
NOTE: breaks will be scheduled at the speaker's discretion. Table-top displays (exhibits) will be open during registration, lunch, all breaks, and the reception. Access to the table-top displays is available during the technical sessions, but the displays may not be manned during those times.
Tentative Lunch Menu:
Roma
Vegetable Minestrone Soup
Caesar Salad
Warm Garlic Bread Sticks
Fettuccine Noodles & Penne Pasta
Creamy Alfredo & Tangy Marinara Sauce
Meatballs & Italian Sausage with Peppers
Spicy Broccoli in Chicken Broth
Coffee & Iced Tea
Hotel Information: Embassy Suites is offering a limited number of reduced rate rooms for $129. Internet, Pool, Cocktail Reception and breakfast buffet are included. Please use this link get this special rate and reserve your room by April 16. After which rooms and rates are subject to availability. The Embassy Suites Hotel is located 22 miles from Detroit Metropolitan Airport. From I-275 take the 7 Mile Road - East. Travel approximately 1/4 of a mile to Victory Parkway. Turn left on proceed approximately 1/4 mile. Embassy Suites will be on the left . Contact (734) 462-6000 to make arrangements. Airport shuttle is not available so plan a taxi , Uber or car to travel to the hotel.
---
IEEE SEM Chapter 8 (EMC)
---