EMC Basics+ Workshop
---
IEEE Southeastern Michigan: Chapter VIII (EMC)
---
NO REFUNDS AFTER FEBRUARY 1**
PLEASE CHECKOUT OUR NEXT WORKSHOP AT WWW.EMCFEST.ORG
Food Sponsor: Teledyne LeCroy www.TeledyneLeCroy.com
Mark Steffka Antenna Basics Slides
Mark Steffka Apps Used:
https://itunes.apple.com/us/app/myscript-calculator/id1304488725?mt=8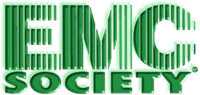 9am -12pm
Basics + of Oscilloscopes
Oscilloscopes are the most used tool in the EMC toolbox. With a scope, voltage spikes, current spikes, jitter, eye diagrams and communication snafus can be understood. Join David Van Kainen, for a hands on introduction to the Basics of Oscilloscopes, the most versatile tool you can't do without, a scope!
12:30pm - 2:30pm
EMC Overview
EMC means more than Everyone Must Comply, it is also known as ElectroMagnetic Compatibility. EMC is the measurement, classification, analysis, and correction of electromagnetic interference. If your speakers buzz from rectified cell phone signals, or a light dimmer disrupts your favorite radio station, and even when your laundry creates a static discharge that wakes up your computer, it is time to learn some basics of EMC. Join Candace and John Suriano as they use demos and equations including exploding balloons to explain the basics of EMC!
2:45pm - 5pm
Basics of Antennas
Our world is full of electronic devices with the potential to malfunction in severity from annoying to dangerous. Electrical signals from one device can inadvertently cause another device to react in unpredictable ways. Wires attached to devices for communications and connections can send out or receive destructive energy as they act as antennas. This is the subject of electromagnetic compatibility. This presentation by Mark Steffka explains the basics of how wires become antennas and is supplemented by several engaging demonstrations.
Biographies:
Professor Mark A. Steffka, is a Lecturer with the Electrical and Computer Engineering department at the University of Michigan – Dearborn, and an Adjunct Professor at the University of Detroit – Mercy. His university responsibilities include teaching undergraduate, graduate, and professional development courses on electrical/electronic circuit design, electromagnetic compatibility (EMC), antennas, and electronic communication systems. He was selected as an IEEE EMC Society Distinguished Lecturer and is the recipient of the IEEE "Laurence G. Cumming Award" (the EMC society's highest distinction).
Mr. Steffka also has over 35 years of extensive full-time industry experience with military HF/VHF/UHF secure communications, spacecraft instrumentation, automotive electrical/electronics, and industrial electronics. He recently retired from General Motors where he was a technical leader for the vehicle antennas group. Prior to this role, he was a Global Team Leader – EMC Technical Specialist with General Motors Global Propulsion Systems.
He holds patents on methods for electromagnetic interference reduction, as well as aircraft and ground vehicle antenna systems. Professor Steffka is the author (or co-author) of textbooks and book chapters on EMC, as well as numerous technical papers presented at IEEE and SAE conference/symposiums (both as a technical session participant or invited speaker).
Candace Suriano is a graduate of GMI Engineering & Management Institute (BSME) and has graduate degrees from Purdue University (MSME, MSE) and the University of Dayton (Ph.D.). She is the author of numerous papers and magazine articles on electromagnetic compatibility, and she chaired an antennas and probes workshop at several IEEE EMC symposia. Her interests are in the areas of electromagnetic compatibility and electromagnetic modeling. Candace is a mom with interests in MOM. She may be contacted at: candacesuriano@gmail.com .
John Suriano is a graduate of GMI Engineering & Management Institute (BSEE) and has graduate degrees from Purdue University (MSEE, PhD). With Candace, he has authored numerous papers and magazine articles on electromagnetic compatibility. His interests are in the areas of electromagnetic compatibility and electromagnetic modeling. John supervises the EMC testing lab of Nidec Automotive Motor Americas. John can be reached at: jrsuriano@gmail.com
David Van Kainen, BSEE (Lawrence Institute of Technology) has been responsible for sales/sales management for the last 25 years working for hi-tech manufacturers of sensors, data acquisition, digital storage oscilloscopes and automation equipment. In 2015, he became a founding partner at Superior Measurement Solutions, Inc. a Manufacturer's Representative serving in large part the automotive industry, including R&D and validation efforts toward autonomous vehicles.
David was introduced to sales as an Application Engineer for a manufacturer of signal conditioners, analog computers and data acquisition systems servicing process control industries. When walkie talkies were introduced to the plants and caused havoc to process control instrumentation, RFI/EMI finally became a concern! These were formative years in learning old school design and trouble-shooting techniques before digital-based solutions became mainstream in commercial applications. Understanding that simply solving customer problems most often led to "sales" is what helped David discover his passion that has now led to business ownership. David can be contacted at: David.VanKainen@smsreps.com .
---
Date and Time
Location
Contact
Registration
---
Date: 06 Feb 2019
Time: 09:00 AM to 05:00 PM
All times are US/Michigan
Add Event to Calendar
27007 Hills Tech Ct
Farmington Hills, Michigan
United States 48331

Building:

Teledyne LeCroy Automotive
Starts 03 January 2019 02:00 PM
Ends 06 February 2019 12:00 PM
All times are US/Michigan
1 space left!
Admission fee

?

Menu: Regular, Vegetarian
---
---
Agenda
Candace & John Suriano Mark Steffka David Van Kainen
---
Chapter website: http://www.emcsociety.org
To be added or removed from the Southeastern Michigan IEEE EMC email list, please send an email to scott@emcsociety.org with ADD or REMOVE as the subject.
---