Distributed Generation and Introduction to Smart Grid Seminar
---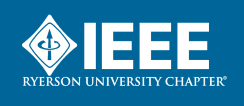 The Topic of this seminar is "Distributed Generation and Introduction to Smart Grid". The main objective is to provide a summary of the current practices and challenges to connect Distributed Generators i.e. solar, natural gas generators, battery storage systems, etc. to the distribution grid
The presentation will address the following:
An overview of the traditional and future power grid
A review of government initiatives around the world and current energy trends
An evaluation on the impact of distributed generators including:
Model distributed generators & predict the increased short circuit levels, voltage profiles changes along the network
Brief overview of interconnection standards i.e. IEEE 1547
Review of connection processes for utilities in Ontario and interconnection requirements
An introduction to Smart Grid Technologies
---
Date and Time
Location
Hosts
Registration
---
Date: 08 Mar 2019
Time: 06:00 PM to 08:00 PM
All times are (GMT-05:00) Canada/Eastern
Add Event to Calendar
350 Victoria St, Toronto
Toronto, Ontario
Canada M5B 0A1

Building:

Kerr Hall South

Room Number:

KHS251
---
Sadeed Bari

Co-sponsored by

Co-Chair of IEEE Ryerson University Student Branch
Starts 21 February 2019 12:00 AM
Ends 08 March 2019 06:00 PM
All times are (GMT-05:00) Canada/Eastern
No Admission Charge
---
Speakers

Hugo Sanchez-Reategui
Topic:
Distributed Generation and Introduction to Smart Grid
Biography:
Hugo Sanchez-Reategui has been a consultant of Alectra Utilities (formerly PowerStream Inc.) for the past 8 years confirming interconnection requirements to connect Distributed Generators, dealing with stakeholders, developers, utilities and government agencies.
Hugo is a current member of Professional Engineers of Ontario (PEO), Ontario Society of Professional Engineers (OSPE), past Vice President of Public Relations of Humber Shores Toastmasters (Public Speaking Club).
He earned a Bachelor of Electrical Engineering at National University of Callao, Peru and IEEQB Program Certificate at Ryerson University, Toronto in 2010.
Hugo has been an active volunteer member of IEEE Toronto (largest IEEE section in Canada) since early 2016; he has been supporting student branches, chapters and IEEE Canada conferences.
During his past volunteering role of 2 years (2016 – 2018) with IEEE Toronto, he led the Industry Relations Committee, managing a selected group of volunteers to work on technology topics i.e. Cyber Security, Smart Grid and other emerging technologies showing the awareness of these topics and promoting the IEEE brand as a technology leader in Canada and North America.
In addition, Hugo mentors undergrad, new grad students and participates as a speaker in IEEE events.
His technical interests include Smart Grid Technologies, Distribution Operations, Substation Communications and Protection of Distribution Systems.
---