Raspberry PI - Multiple uses!
---
IEEE Southeastern Michigan: Chapter VIII (EMC)
---
Southeastern Michigan IEEE EMC Chapter technical meeting.
Note: This event is limited to the first 40 registrants.
Food & Beverage Sponsor: Keysight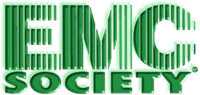 ---
Date and Time
Location
Contact
Registration
---
Date: 21 Feb 2019
Time: 05:30 PM to 07:30 PM
All times are US/Michigan
Add Event to Calendar
Starts 28 January 2019 11:30 AM
Ends 21 February 2019 04:30 PM
All times are US/Michigan
0 spaces left!
No Admission Charge
Menu: Regular, Vegetarian, None
---
Speakers

Jim Baksa
of YMCA of Metropolitan Detroit
Topic:
Raspberry PI - Multiple uses!
Abstract:
The Raspberry Pi was created in February 2012 – Originally setup to promote and teach basic computer science in schools and universities in the UK, it ran lightweight versions of Linux.
The PI Model A was priced at $35, was small, durable and with eight programmable GPIO pins, they soon became very popular with the Maker Community so that 4.5 Million devices were sold by February 2014.
New we have two: (Raspberry Pi 3 and Pi Zero)
Raspberry PI 3 Model B
1.2 Ghz 64 bit ARM Cortex A53 CPU
1GM SDRAM
Micro SD Card
802.11N / Bluetooth 4.0
HDMI Video
HDMI Audio
GPIO Pins 40
Price $35
Raspberry PI Zero
ARM 11 @ 1 GHZ
512 MB SDRAM
Micro SD Card
802.11n
HDMI Video
HDMI Audio
GPIO Pins 40
Price $5
What they can do for: Everyday Computing:
Web Browsing
Office Applications
Email
Programming
Printer Server
Media Center
Retro Gaming Console
Timelapse photography
What they can do for: Amateur Radio:
○ PSK31
○ FLDIGI
○ RTTY
○ CW
Software Defined Radio Receiver
○ Using SDR# (SDR Sharp)
○ Receive between 25MHz and
1800Mhz with a $10 dongle
PI Zero WSPR Transmitter
Satellite Tracking
○ GPredict
Digital Voice (DV) Hotspot
○ D-Star, Fusion and DMR networks
ARPS I-Gate
Logging
CHRIP - Radio Programming
Weather Fax
Echolink Node
Slow Scan TV
Internet connected Weather Station
Home Automation
We will explore many of these applications with demonstrations and pass around hardware for everyone to see.
Biography:
Jim Baksa was minted in 1974
He attended Henry Ford Community College where he earned his Associate's Degree in Computer Information Systems. Then attended the University of Michigan where he earned a Bachelors Degree in Education.
He has spent the last 28 years working for the YMCA of Metropolitan Detroit as their Director of Information Systems.
Jim spends much of his free time working with computers, tinkering with electronics, and enjoying ham radio.
Email:
Address:Michigan, United States
---
Chapter website: http://www.emcsociety.org To be added or removed from the SE Michigan IEEE EMC email list, please send an email to scott@emcsociety.org with ADD or REMOVE as the subject.
---