2-Day Project Management Course for the Non-PMP
---
Limited seating! Spots will fill quickly! Register ASAP!
---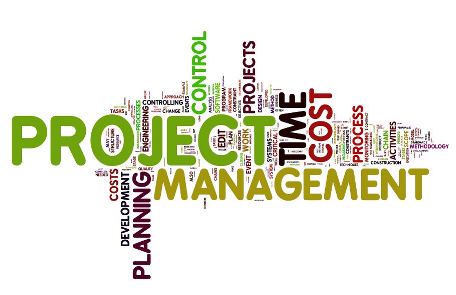 THE CLASS: A hands-on, entertaining and interactive 2-day class. Covering the essentials of contemporary formal project management methods, this class can be considered as "serious introduction to project management for the non-professional Project Manager" -- providing attendees with the key skills needed to navigate project management's current best practices. The major process phases of project initiation, planning, execution, monitoring and controlling -- as well as closeout -- will be covered in practical and hands-on exercises. At the conclusion of this course the attendee will have an essential understanding of the major deliverables of formal project management that that will allow for further development.
Lunch and snacks will be provided both days.
Day 1
Registration check in 8:30
Class Start 9am
Mid-morning break
Lunch at noon (1 hour)
Mid-afternoon break
End of class 4:30
Day 2
Class start 8:30
Mid-morning break
Lunch at noon
Mid-afternoon break
End of class at 4pm
Cost
Early registration IEEE Member - $425
Early standard registration - $460
Early registration good till midnight on April 17th Early registration time extended to April 24th!
IEEE Member - $455
Standard registration - $480
Registration is handled through this website and payment is due at the time of registration. IEEE uses PayPal for credit card processing. If your corporate card declines, it is probably not allowed to purchase through PayPal. In the past we have had success if you ask for an exception ahead of time with your accounting department or feel free to contact us and we can issue an invoice so you can pay by check.
If you would like to have an invoice created and pay by check or if you are interested in sending 3 or more people and would be interested in a discount, please contact Amy at asawyer@ieee.org.
_________________________________________________________________________________________________________________________________________________
Have you considered becoming an IEEE member but hesitate because you are not sure of the benefits? You will be surprised! Feel free to contact anyone on IEEE Spokane's ExCom Officers for more information or check out this site: IEEE Membership Benefits. Whether you are looking to continue with research, meet others with same interests, advance your career, volunteer with a great group of people, or network, joining the world's largest technical professional organization will not disappoint you! Many businesses have found that membership with IEEE is so valuable for their employee(s), they have covered the annual cost of membership!
---
Date and Time
Location
Hosts
Registration
---
Start time: 15 May 2019 08:30 AM
End time: 16 May 2019 04:00 PM
All times are US/Pacific
Add Event to Calendar
901 West 1st Avenue
Spokane, Washington
United States 99201

Building:

Ruby River Hotel

Room Number:

Conference Room
---
Questions? Feel free to contact Amy Sawyer at 509.447.6354 or email at asawyer@ieee.org
Starts 07 March 2019 04:00 PM
Ends 14 May 2019 05:00 PM
All times are US/Pacific
Admission fee

?
---
Speakers

Topic:
Class Instructor - Jacob Reidt
Jacob Reidt is a Manager at Avista Corporation, having overseen Generation Engineering and Project Management, Network Engineering and Operations, and IT Project Management. He lives with his wife Tatsu and their two daughters in Spokane. Both he and Tatsu are members of the Spokane Symphony Association and Jacob has been an avid participant and amateur musician in the local music scene. Jacob holds a Bachelor of Science (Electrical Engineering – 1997) from Seattle University and an MBA from Gonzaga University (2017). He is a member of the Institute of Electrical and Electronics Engineers (IEEE) and is a licensed Professional Engineer (PE) in the state of Washington.
---