Updates on 5G NR and mmWave Measurements and 5G lab tour
---
This is a FREE workshop that begins with a complimentary dinner. All IEEE members and guests are welcome to attend, but advance registration is required to ensure adequate seating and catering. Click here to resister on line now!
---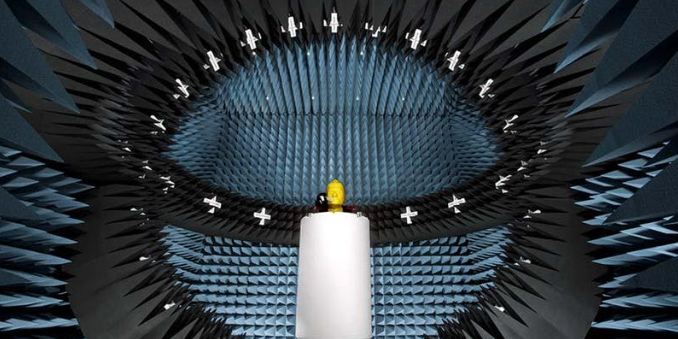 Presentation 1: Testing the 5G New Radio
By Dr. Michael Foegelle, ETS-Lindgren, Cedar Park, Texas
Presentation 2: RFIC/Silicon-based Phased Arrays and Transceivers for 5G
By Prof. Gabriel Rebeiz, UCSD
Demonstration: Following the presentation, attendees will have a chance to see the engineering lab where Prof. Rebeiz and his students conduct pioneering R&D on phased arrays and transceivers for 5G. Attendees can witness a test set up to evaluate the real-world performance of these devices.
---
Date and Time
Location
Hosts
Registration
---
Date: 21 May 2019
Time: 05:30 PM to 08:30 PM
All times are US/Pacific
Add Event to Calendar
Engineer Ln
San Diego, California
United States 92161

Building:

Jacobs Hall at UCSD

Room Number:

Qualcomm Meeting Room EBU-1
Starts 03 March 2019 12:49 PM
Ends 21 May 2019 12:49 PM
All times are US/Pacific
No Admission Charge
---
Speakers

Dr. Michael D. Foegelle
Topic:
Testing the 5G New Radio
As the wireless wide area networking industry continues to work towards development and deployment of 5G new radio technology, the wireless test and measurement industry is working to develop the required test and measurement capabilities to ensure that these products perform as intended. Various industry organizations are working towards developing new test plans and defining test requirements that will be implemented throughout the industry. However, there are still fundamental questions, both in radio design and manufacturing, especially in the millimeter wave (mmWave) FR2 band. This presentation will review the test challenges and possible solutions for testing the 5G new radio as well as provide an update on the progress of industry organizations in developing test plans and defining requirements.
Biography:
Dr. Michael D. Foegelle is the Director of Technology Development at ETS-Lindgren in Cedar Park, Texas, and has more than 20 years of test and measurement experience in RF and wireless. He received his Ph.D. in physics from the University of Texas at Austin. Dr. Foegelle has been actively involved in standards development on the American National Standards Institute (ANSI) Accredited Standards Committee C63 on electromagnetic compatibility, CTIA Certification Program Working Group, Wi-Fi Alliance, WiMAX Forum, IEEE 802.11, and 3GPP. He has served as chair or vice-chair of various working groups in those organizations and currently co-chairs the joint CTIA/Wi-Fi Alliance Converged Wireless Group and the CTIA OTA Measurement Uncertainty Subgroup. He has authored or co-authored numerous papers in the areas of Electromagnetics, EMC, Wireless Performance Testing, and Condensed Matter Physics, holds several patents on wireless and electromagnetic test methods and equipment, and is dedicated to advancing the state of the art in radiated RF testing of emerging wireless technologies. He may be contacted at (512) 531-6444 or foegelle@ets-lindgren.com.
Email:

Gabriel M. Rebeiz, Ph.D.
Topic:
RFIC/Silicon-based Phased Arrays and Transceivers for 5G
The 5G standard promises a revolution in wireless data transfer with Gbps links over kilometers at millimeter-wave frequencies. This is possible using high-gain antenna arrays resulting in "directive communications" between the base-station and the user, either in a phased-array or in a MIMO configuration. A key challenge is the construction and test of low-cost phased-arrays and transceivers at the 5G bands: 24-30 GHz, 36-42 GHz and 57-70 GHz. Prof. Rebeiz will present the progression of phased-array systems from defense-oriented applications to becoming the cornerstone of millimeter-wave commercial 5G
systems, and the role of silicon RFICs, built-in-test, and antenna design and calibration, to making this happen.
Biography:
Gabriel M. Rebeiz, Ph.D., is one of the fathers of silicon RFIC phased-arrays. Starting in 2001, Prof. Rebeiz has taken this technology from its infancy to SATCOM phased-arrays, 60 GHz base-station phased-arrays, automotive radar phased-arrays, and now, 28 GHz and 39 GHz 5G systems. He holds a Ph.D. in electrical engineering from the California Institute of Technology (Caltech), and is currently the Wireless Communications Industry Chair Professor at University of California, San Diego (UCSD). He has graduated 90 Ph.D. students and post-docs, has more than 650 IEEE publications, and has received the Microwave Prize twice, both on phased-array topics. In 2016, Prof. Rebeiz was elected to the National Academy of Engineering for his contribution to low-cost phased arrays
---
Agenda
5:30 pm Complimentary Dinner and Registration
6:15 pm Testing the 5G New Radio By Dr. Michael Foegelle, ETS-Lindgren, Cedar Park, Texas
7:00 pm RFIC/Silicon-based Phased Arrays and Transceivers for 5G By Prof. Gabriel Rebeiz, University of California, San Diego
7:45 pm UCSD Lab Tour with mmWave Test Demo
8:30 pm Adjourn
---