F5 Field Trip
---
Register early to secure your spot for this very popular event! Space is limited and fills quickly! Students encouraged to attend!
---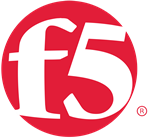 Come and join us for an informative and interesting field trip to a cutting-edge technology company in our own backyard! IEEE Spokane Section Members & Students and accompanying guests (spouses/significant others are encouraged to attend - please rsvp accordingly so we can have a head count) are invited to tour F5 Networks, the Liberty Lake company that has developed the BIG-IP application delivery controllers.

These popular devices are positioned in front of Web and application servers, balancing traffic and performing compute-intensive functions, such as encrypting and un-encrypting transmissions, screening traffic for security threats, maintaining open connections with servers, speeding the flow of traffic, and managing access to applications and data. The company is unique in the Spokane region for its cutting-edge research and development on x86, FPGA, and ASIC platforms, providing three levels of digital system development, as well as hardware product development utilizing electrical, computer and mechanical engineering. F5 Networks does its hardware development operations exclusively at the Liberty Lake location, employing much industrial test equipment that is fascinating to see in action.

This event will start with a participant meeting at the west entrance to the F5 building at 5:30 pm -- then will offer an introduction to F5 and its products, followed by tours of the exciting development labs and equipment the company features.
IEEE Spokane Section's own PACE Chair, Olga Mill, will be you hosting this tour!
This is a FREE event. Pizza dinner will be provided. If you would like gluten free or vegetarian option, please note that in your registration.

https://f5.com/
Not an IEEE member? Are you an engineer or a student in any engineering field or interested in engineering? Come to this event and meet many people with similar interests! IEEE Spokane is an eclectic and diverse group that welcomes new faces. Our group is growing at a healthy rate and we would encourage you to come experience this fun-loving group!

To become and IEEE member with all its perks, talk with one of our officers at this event or visit www.ieee.org.
---
Date and Time
Location
Hosts
Registration
---
Date: 02 May 2019
Time: 05:30 PM to 08:00 PM
All times are US/Pacific
Add Event to Calendar
Starts 12 March 2019 04:45 PM
Ends 01 May 2019 11:55 PM
All times are US/Pacific
0 spaces left!
No Admission Charge
---
---