Power System Analytic Solutions
---
PES / IAS / LM Joint Meeting
---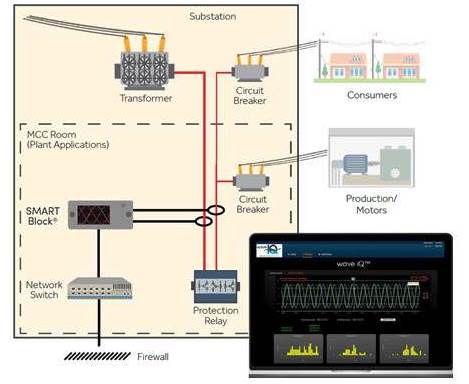 Presentation: Power System Analytic Solutions

Historical Overview of Power System Analytics
Typical Applications for Power System Analytics
Emerging trends with Power System Analytics
Market trends for cloud-based analytic systems
IEEE Standards for Power System Analytics
How Power System Analytics can improve cyber resiliency
Fischer Block, Inc. technology
Q&A and Summary
---
Date and Time
Location
Hosts
Registration
---
Date: 17 May 2019
Time: 09:00 AM to 02:00 PM
All times are US/Eastern
Add Event to Calendar
4000 Hadley Road
South Plainfield, New Jersey
United States 07080

Building:

PSE&G - Hadley Road Facility

Room Number:

Auditorium
---
Co-sponsored by

Ken Oexle
Starts 01 March 2019 08:00 AM
Ends 17 May 2019 08:00 AM
All times are US/Eastern
Admission fee

?
---
Speakers
Topic:
Power System Analytic Solutions
Presentation: Power System Analytic Solutions

Historical Overview of Power System Analytics
Typical Applications for Power System Analytics
Emerging trends with Power System Analytics
Market trends for cloud-based analytic systems
IEEE Standards for Power System Analytics
How Power System Analytics can improve cyber resiliency
Fischer Block, Inc. technology
Q&A and Summary
Biography:
Gregory Wolfe is the President and CEO of Fischer Block, Inc., an innovative provider of grid sensing and analytics solutions, enabling electric utilities and industrial companies to improve energy delivery reliability and enhance situational awareness.
Wolfe is responsible for the vision and strategic direction of the company and the execution of its business operations. He has over 25 years of experience in power engineering, analytics, and computer networking, starting his career with Texas Instruments (Weapons Systems), and most recently (prior to co-founding Fischer Block, Inc.), as Vice President and General Manager with Megger, a leading world-wide provider of portable test and measurement equipment. Wolfe received a BSEE from Michigan State University in East Lansing, Michigan. Wolfe holds a number of patents in power system analytics, holds a black-belt in Six Sigma, and is an active member of IEEE.
Email:
Address:21 South High Street, , West Chester, PA 19382, Pennsylvania, United States, 08109
---
Agenda
The seminar fee includes lunch, refreshments and handouts. Non-members joining IEEE within 30 days of the seminar will be rebated 50% of the IEEE registration charge.
Four hours of instruction will be provided. If desired, IEEE Continuing Education Units (0.4 CEUs) will be offered for this course - a small fee of $45 will be required for processing.
Please pay attention to the "Registration Fee" and choose the appropriate choice either with or without CEUs.
---
All Invited - Please Post
---