IEEE Vehicular Technology Society Chapter meeting - The Origins of Silicon Valley: Why and How It Happened
---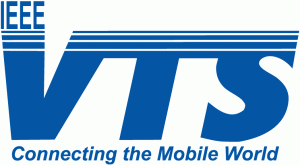 PLEASE NOTE CHANGE IN LOCATION
We will have our second IEEE VTS Chicago Chapter meeting, jointly co-sponsored with IEEE Computer Society Chicago Chapter, IEEE APS/MTT Chicago Chapter, SAE Chicago Chapter, Stanford Historical Society, and ACM Chicago. Our speaker is Paul Wesling, IEEE Life Fellow and Distinguished Lecturer (retired from H-P/Tandem).
Food and refreshments will be provided courtesy of Stanford Historical Society and the IEEE APS/MTT Chicago chapter
Post-talk reviews submitted by Stanford Historical Society members:
-- Excellent speaker!! Great grasp of materials and breadth of his knowledge.
-- The speaker was clear, the information was very interesting. It gave connections to companies' origins that I previously did not know about.
-- This was one of the best speakers we have heard in a long time. He covered the "Silicon Valley" lecture with a perfect timeline and lots of good details.
-- Great speaker, interesting and pertinent topic, both informative and entertaining.
VISIT TO UIC FOR MEETING:
Please see this web page for public transit and driving/parking options: http://uic.edu/about/visit-directions
The Halsted St Parking Structure is directly across S. Halsted Street from the Engineering Research Facility building, at the corner of Halsted and Taylor. After 3 PM, parking is $9 for the evening.
For more information about the IEEE Vehicular Technology Society Chicago chapter and events, visit http://ieeechicago.org/vt.
---
Date and Time
Location
Hosts
Registration
---
Date: 15 May 2019
Time: 05:30 PM to 08:00 PM
All times are America/Chicago
Add Event to Calendar
842 W Taylor St.
Chicago, Illinois
United States

Building:

Engineering Research Facility

Room Number:

Room 1043 ERF
---
Co-sponsored by

IEEE Computer Society Chicago, IEEE APS/MTT Chicago, SAE Chicago, Stanford Historical Society, and ACM Chicago
Starts 03 April 2019 10:29 PM
Ends 15 May 2019 12:00 PM
All times are America/Chicago
No Admission Charge
---
Speakers

Paul Wesling
Topic:
The Origins of Silicon Valley: Why and How It Happened
– early 20th century, angel investments, tech development, new management practices, where innovation happens today ...
Why did Silicon Valley come into being? The story goes back to local Hams (amateur radio operators) trying to break RCA's tube patents, "angel" investors, the sinking of the Titanic, Fred Terman and Stanford University, local invention of high-power tubes, WW II and radar, William Shockley's mother living in Palo Alto, and the SF Bay Area infrastructure that developed -- these factors pretty much determined that the semiconductor and IC industries would be located in the Santa Clara Valley, and that the Valley would remain the world's innovation center as new technologies emerged -- computers, then software, mobile, biotech, Big Data, VR, and now autonomous vehicles -- and it would become the model for innovation worldwide.
Biography:
Paul Wesling, an IEEE Life Fellow and Distinguished Lecturer, has observed the Valley for decades as an engineer, executive, resident, and educator, and has presented this talk world-wide. He gives an exciting and colorful history of device technology development and innovation that began in Palo Alto, then spread across the Santa Clara Valley during and following World War II. You'll meet some of the colorful characters – Leonard Fuller, Lee De Forest, Bill Eitel, Charles Litton, Fred Terman, David Packard, Bill Hewlett, Russ Varian and others -- who came to define the worldwide electronics industries through their inventions and process development. You'll understand some of the novel management approaches that have become the hallmarks of tech startups and high-tech firms, and the kinds of engineers/developers who thrive in this work environment. He'll end by telling us about some current local organizations that keep alive the spirit of the Hams, the Homebrew Computer Club, and the other entrepreneurial groups where geeks gather to invent the future. As vice president of publications for the IEEE Electronics Packaging Society for 22 years, Paul supervised four archival journals and a newsletter. He received the IEEE's Centennial Medal, the Board's Distinguished Service award, the Society Contribution Award, and the IEEE's Third Millennium Medal.
Email:
---
Agenda
5:45 PM - Networking/refreshments
6:30 PM - Introduction (Dr. Alvin Chin, Chair, IEEE VTS Chicago)
6:35 PM - Lecture (Paul Wesling, IEEE Life Fellow and Distinguished Lecturer)
7:30 PM - Q&A
7:45 PM - Concluding remarks and group photo
---