Matrix Drives Offer New Clean Power Architecture for Variable Frequency Drives
---
SD IEEE Industry Applications Society (IAS) chapter Meeting
---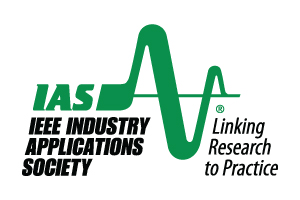 What is a Matrix Drive? Direct AC to AC commutation and elimination of the DC Buss.
Matrix versus traditional power deck architecture for VFDs
IEEE519 compliant solutions: a comparison.
Are present IEEE519 compliant solutions truly compliant in the total speed range of operation?
Efficiency of VFD/motor combination
Comparison of output voltage on traditional versus Matrix technologies
Reliability calculations MTBF
Ancillary considerations-floor space, handling waste heat,
Demonstration of real-time oscilloscope traces for input and output waveforms of Matrix drive
---
Date and Time
Location
Contact
Registration
---
Date: 29 May 2019
Time: 06:00 PM to 08:00 PM
All times are US/Pacific
Add Event to Calendar
Vahid Salehi, PhD, PE (vsalehi@ieee.org)
Starts 01 May 2019 10:06 AM
Ends 29 May 2019 10:06 AM
All times are US/Pacific
No Admission Charge
---
Speakers
Pierce Verleur, Yaskawa Electric
of Yaskawa Electric
Topic:
Matrix Drives Offer New Clean Power Architecture for Variable Frequency Drives
Biography:
Mr. Verleur received a Bachelor's degree in Mathematics and an MBA in Finance. He began his career as a staff engineer for Carpenter Steel Corp. He co-founded two companies Industrial Drives Design in 1984 and Rosa Automation Engineering in 1990. Rosa was merged with EMS of Cincinnati in 1995 and ultimately acquired by Magnetek in 1999. Pierce held the position of Western Facility General Manager for EMS from 1995 to 1999. The Magnetek Drives Group was acquired by Yaskawa Electric in early 2001.
Mr. Verleur's experience with AC and DC drives began in 1980. He has worked extensively with motor and motion control since then, developing several new products as well as new solutions to traditional motor control applications. VFDs controlling induction motors in areas such as high-speed direct drive test stands and induction motor servo control are examples. More recently, addressing power quality issues associated with the usage of large HP VFDs have been required.
Email:
Address:United States
---
Registration is required. Please RSVP!
---