CAS04/SP01 Guadalajara Chapter Member's Meeting
---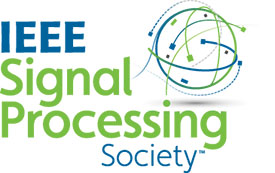 The IEEE CAS04/SP01 Guadalajara Chapter is pleased to invite you to the society meeting to share your stories of success and gauge upcoming cooperation oportunities.
Do not be shy, you are already a member and you can only benefit of knowing people that share common interests. In addition, you will enjoy a good breakfast to end your loaded work week.
Best,
Rodrigo Calderon
---
Date and Time
Location
Hosts
Registration
---
Date: 16 Aug 2019
Time: 07:30 AM to 09:30 AM
All times are Mexico/General
Add Event to Calendar
Av. México 2747, Vallarta Nte.
Guadalajara, Jalisco
Mexico 44690

Building:

Hotel Meson Ejecutivo

Room Number:

Restaurant Hotel Meson Ejecutivo
---
You just have to confirm your assistance to the event in advance.
Starts 07 August 2019 03:29 PM
Ends 15 August 2019 11:29 PM
All times are Mexico/General
No Admission Charge
---
Speakers
Dr. Rodrigo Calderon
of Philips
Topic:
Signal Processing Society & Circuits and Systems Society
Biography:
Chapter President CAS04/SP01 IEEE Guadalajara
Email:
Address:Zapopan, Mexico
---
Agenda
1) Short Presentation of members.
2) Describe a few benefits of the SP and CAS societies.
3) Listen member's research initiatives, either in progress or on the whiteboard.
4) While listening member's initiatives have breakfast.
5) Dismissal.
---