OC IEEE YP Pizza Presentation Night
---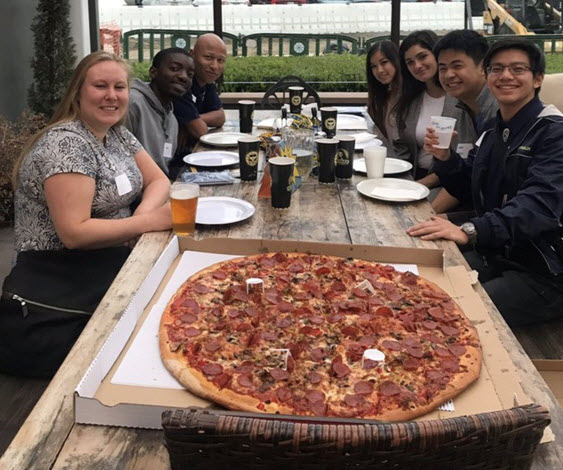 Join the OC IEEE Young Professionals for our Pizza & Presentation Night! We will be giving informal presentations to our fellow attendees on a technical topic before dining on pizza at Gina's Pizza in Irvine! Grow your network and learn new things while enjoying pizza with fellow engineers and YPs!
---
Date and Time
Location
Contact
Registration
---
Date: 03 Oct 2019
Time: 06:30 PM to 09:00 PM
All times are US/Pacific
Add Event to Calendar
Gina's Pizza
4533 Campus Dr
Irvine, California
United States 92612
Starts 07 August 2019 04:56 PM
Ends 07 September 2019 04:56 PM
All times are US/Pacific
Admission fee

?
---
---
Agenda
(The format of the presentation can be a PowerPoint as there will be optional laptops available to present with if needed. There will be 4 rounds of 5 five minutes each for a total of 20 minutes in presentations)
---