LENR what the .....??
---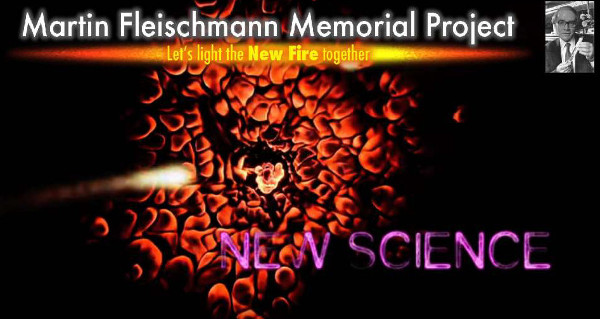 When you think you know how things work and then you not only witness, but recognise something as being so far from what is generally expected, that it shocks you to the core, what would you do?
Would you let your scientific curiosity become a life-long search for the answer?
Could you let it pass you by and carry on the mundane treadmill of the path often travelled?
What would make a person choose to spend the rest of their life engaged in an activity that to many, would appear pointless and misguided?
Bob Greenyer talks about some of those people that not only knew they were seeing something special, but took it upon themselves to try and understand the observed effects, with an aim to give humanity, against the odds, new tools with which to take us collectively forward.
These people laid the groundwork for what is now becoming a hot research area, one which may define the next millennia and our species long term prospects.
---
Date and Time
Location
Hosts
Registration
---
Date: 04 Sep 2019
Time: 05:30 PM to 07:00 PM
All times are (GMT-06:00) US/Central
Add Event to Calendar
University of Wisconsin
600 North Park Street
Madison, Wisconsin
United States 53706

Building:

Helen C White Hall/University Library

Room Number:

Room 3255
---
Starts 08 August 2019 10:58 AM
Ends 04 September 2019 10:58 AM
All times are (GMT-06:00) US/Central
No Admission Charge
---
Speakers
Topic:
LENR What the ...???
Biography:
Bob studied manufacturing engineering at Brunel University, West London, during which time he also worked at the Electrical Engineering Department of Smithkline Beecham Pharmaceuticals (now GlaxoSmithKline Plc) at their largest UK factory which produced Augmentin and conducted primary research including that focussed on anti-bacteria and anti-viral solutions.
During his time there, he updated all of the Electrical Engineering standards documentation, developed a portable system to monitor the over 100 electrical meters on site, helped specify a factory wide modern alarm system and developed a database to track maintenance on the sites 4000 industrial electric motors.
On leaving university he launched his then new media studio and developed cutting edge websites, animations and interactive solutions for a range of industries and FTSE 100 companies. Later he worked at the highest levels of one of the worlds largest international banks, developing all of their major client and investor facing media, analysing complex data sets and presenting the resulting conclusions in words, graphs and moving images.
This skillset and operation was moved to India where it was intended that the operation would be scaled, however, a combination of the financial crisis and proceduralisation of what once was stimulating problem solving led him to explore one of his other greatest passions, the science of energy.
In 2012, he took himself to South Korea to ICCF-17 the semi-annual conference of Condensed Matter Nuclear Science, where he and 4 other like-minded individuals set up the Martin Fleischmann Memorial Project to try and see if a new approach to science could stimulate more engagement in a maligned and poorly understood frontier of energy research.
Since then, he has had the opportunity to converse and work with some of the leaders in this field across the world and be a part of designing, conducting and analysing a range of experiments both in house and conducted by third parties.
---
Note: Parking is available at the City of Madison Lake Street Ramp, or Lot 34 or on Observatory Drive.
Parking at Helen C., White or Memorial Union is lmost never available.
---