Authenticating Professional Work Products
---
Abstract
---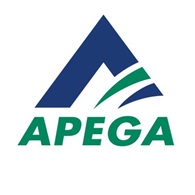 The APEGA practice standard, Authenticating Professional Work Products, published 01 July 2019, explains the professional obligations and expectations of licensed professionals, Responsible Members, and permit holders for authenticating professional work products (PWPs). Areas addressed in the new standard include improved definitions, a method to determine what needs to be authenticated, acceptable methods for physical and digital authentication and validation of the PWPs, and the reintroduction of the Permit to Practice stamp.
In this talk, APEGA will discuss the themes of the new standard and respond to industry-specific authentication questions (control systems, automation, SCADA, and instrumentation). As part of the planned program of work to enhance the standard through industry-specific appendices, APEGA aims to better understand the unique challenges and concerns your practice sector faces regarding authentication.
---
Date and Time
Location
Hosts
Registration
---
Date: 04 Feb 2020
Time: 05:30 PM to 09:00 PM
All times are Canada/Mountain
Add Event to Calendar
110 – 12 Ave SW
Calgary, Alberta
Canada

Building:

TransAlta Building

Room Number:

Atrium 1
---
Starts 27 October 2019 09:59 PM
Ends 03 February 2020 04:59 PM
All times are Canada/Mountain
Admission fee

?
---
Speakers

APEGA
Topic:
Authenticating Professional Work Products
Matthew Oliver, CD, M.Div., M.Eng., P.Eng., CFEI
Pal Mann, CD, P.Eng., MDS
Biography:
Matthew Oliver, CD, M.Div., M.Eng., P.Eng., CFEI
APEGA Deputy Registrar and Chief Regulatory Officer
Matthew served in the Canadian Forces for 20 years as an aerospace engineer. This included chief engineer for a fighter squadron and working in flight test supervising jet flight testing. In those roles he was responsible for airworthiness, technical risk assessment and engineering approval of flight test plans. He held specialties in explosives engineering and avionics engineering. After retiring he worked as a consulting forensic engineer and in 2015 Matthew became the Director of Registration with APEGA. Matthew holds degrees in computer engineering and electrical engineering
Pal Mann, P.Eng., MDS, CD
APEGA Director of Professional Practice
After a 33-year career in the Armed Forces as a Canadian Military Engineer, Pal joined APEGA as the Director of Corporate Services. In 2017, after two years of supporting APEGA's IT, HR, and Finance functions, Pal was named Director of Professional Practice.
The Professional Practice Department is accountable to APEGA's Practice Review Board, and the portfolio is responsible for the development Professional Practice Standards and Guidelines, the administration of the Continuing Professional Development Program, and the conduct of Professional Practice Reviews.
---
Agenda
» 5:30 Registration
» 6:00 Welcoming
» 6:15 Presentation
» 7:00 Break and a Quick Snack
» 7:30 Presentation Resumes
» 8:15 Q&A
» 8:30 Networking
» 9:00 Doors close
---
Advance registration only. Registration at the door is NOT available. Participants must sign-in at the Security Desk in the T2 Building prior to the seminar, and must sign-out upon leaving.
---
Media
---