Basic Parameters of the Normalized Site Attenuation (NSA) method for Open Area Test Sites (OATS) and Semi Anechoic Chambers (SAC) in CISPR 16-1-4 for EMC Testing
---
IEEE Southeastern Michigan: Chapter VIII (EMC)
---
Southeastern Michigan IEEE EMC Chapter technical meeting.
Note: This event is limited to the first 40 registrants.
Food & Beverage Sponsor: Raymond EMC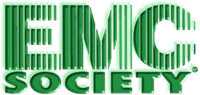 ---
Date and Time
Location
Contact
Registration
---
Date: 16 Jan 2020
Time: 05:30 PM to 07:30 PM
All times are US/Michigan
Add Event to Calendar
Starts 06 January 2020 12:57 PM
Ends 16 January 2020 04:57 PM
All times are US/Michigan
3 spaces left!
No Admission Charge
Menu: Regular, Vegetarian, None
---
Speakers

Louis Feudi
of Raymond EMC
Topic:
Basic Parameters of the Normalized Site Attenuation method for Open Area Test Sites and Semi Anechoic Chambers
This is intended to provide an understanding of the requirements for qualification of either an Open Area Test, Site Semi Anechoic chamber, for use in the measurement of radiated disturbances in the frequency range of 30 MHz to 1 GHz, This is referred to as Normalized Site Attenuation or NSA testing, as described in CISPR 16-1-4.
Biography:
Lou Feudi has been a Product Safety, EMC, Telecom, and Bellcore Engineer, Engineering Manager, Salesperson, Sales Manager, and Corporate Trainer. He has worked at Underwriters Laboratories, Intertek, TUV Rheinland and U S Technologies. Lou has also been a Global and US Sales Channel Manager selling equipment for Keytek/Thermo Fisher Scientific, and Teseq/Ametek. He has a total of 37 years experience in the Compliance Testing Industry and has authored a number of articles for Compliance Engineering and In Compliance Magazine.
Lou is currently US Sales Channel Manager for Raymond EMC, the Anechoic and Semi Anechoic Chamber, Reverb Chamber, and shielded enclosure manufacturer.
Email:
Address:Georgia, United States
---
Chapter website: http://www.emcsociety.org To be added or removed from the SE Michigan IEEE EMC email list, please send an email to scott@emcsociety.org with ADD or REMOVE as the subject.
---