VTS: Maryland DOT Autonomous Automobile Demonstration Project at MARC Train Dorsey Station
---
The IEEE Vehicular Technology Society
Invites you to our monthly lunch meeting
Tuesday, March 10, 2020
---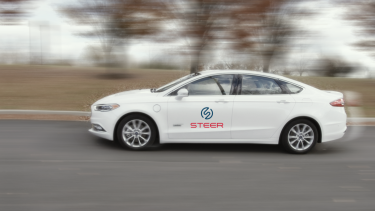 Winner of the IEEE Northern Virginia Chapter of the Year 2017
Winner of the IEEE Northern Virginia Chapter of the Year 2018
The Vehicular Technology Society invites you to our monthly lunch meeting.
Visit the IEEE-VTS National Capital Chapter website at https://r2.ieee.org/dcnova-vts/
A buffet meal is available for $15 for IEEE members and $20 for non-members, cash at the door. Students with ID eat free. Please indicate if you are an IEEE member and want a meal when you make your reservation. Send reservation requests to vts.ltc.dc@gmail.com by March 6.
---
Date and Time
Location
Hosts
Registration
---
Date: 10 Mar 2020
Time: 11:30 AM to 01:00 PM
All times are (GMT-05:00) US/Eastern
Add Event to Calendar
1300 I Street, NW
American Public Transportation Association
Washington, District of Columbia
United States 20005

Building:

Franklin Square

Room Number:

Suite 1200 East
---
Send your reservation with your name, IEEE Membership, and if you want food to vts.ltc.dc@gmail.com. Please make your reservations by noon Friday, March 6.
Starts 19 February 2020 02:19 PM
Ends 06 March 2020 12:00 PM
All times are (GMT-05:00) US/Eastern
Admission fee (optional)

?
---
Speakers

Anuja Sonalker, Ph.D
of STEER Tech
Topic:
MDOT MTA Autonomous Automobile Demonstration Project at MARC Train Dorsey Station
Efficiency of public transit hinges on strong ridership, and depth of penetration of transportation networks feeding into the commuter lines. Commuters taking public transit, for example, often navigate the first/last mile from home using another mode of transportation if they come from non-walkable neighborhoods. This puts increased demand on public transit to create seamless transitions for multi modal transit. Autonomous Vehicles can play an important role in this space. STEER's Autonomous Vehicle Parking Technology has been undergoing Pilot trials with MDOT MTA and USDOT at a Maryland MARC Train Station. One of our goals has been to explore the effect of AV parking on commuter convenience, increased space efficiency on parking lots, reduced land use, decreased congestion, and in return potential increase in ridership. Do commuters care? Can transit agencies make land use more efficient, and make other resource conscious decisions? What aspects that are still uncharted? STEER will be sharing lessons learnt from the Dorsey Marc Project and having open discussions to facilitate deeper understanding and what it takes for commuter transit to realize benefits of niche AV applications.
The pilot at the Dorsey MARC station is funded, in part, by the Innovations Deserving Exploratory Analysis (IDEA) Grant.
For more information, see https://steer-tech.com/
Biography:
Anuja Sonalker founded STEER in 2016. STEER's mission is to build Robust, Secure, Connected Self-Driving technologies that will change your life. What started as an experiment to create a cyber-secure product from the ground up, became a full-fledged, robust, secure, self-parking technology built on robust middleware.
Anuja is also Chair of the ISO Standard 21434: Road Vehicle Cybersecurity for Secure Product Development, Vice-Chair of the SAE Vehicle Cybersecurity Systems Engineering Committee and an Expert on the Joint SAE-ISO Joint Working Group.
She earned her doctorate in network security at the University of Maryland and holds an MS in computer engineering from the North Carolina State University.
Email:
Address:10840 Guilford Rd, , Annapolis Junction, Maryland, United States, 20701
---
Agenda
11:30 am - lunch and conversation
12:00 pm - presentation & discussion
01:00 pm - adjourn
----------------------------------------------------
Transit
Red Line
Metro Center Station
Exit station through 13TH ST NW & G ST NW entrance.
Walk approx. 2 blocks North on 13th St NW.

Orange/Blue/Silver Lines
McPherson Square Station
Exit station through 14TH & I ST NW - FRANKLIN SQUARE entrance.
Walk approximately 1 block East on I St NW.
Parking: Advance discounted reservations available at www.spothero.com
---
Future Meetings:
April 14 - Karl Berger "Transit Railcar Subsystem Testing and Validation"
May 12 - Bruce Horowitz "Advances and Improvements to Passenger Rail Transport in South Africa"
Summer Break
Monthly meetings resume in September
---