Open Source 101 At Home - from All Things Open Team
---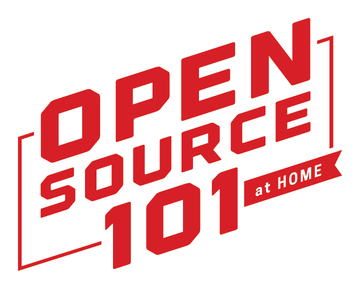 Open Source 101 At Home(Tuesday, May 12 2020) - All Things Open(ATO)
ATTN: IEEE members, please make use of the Open Source 101 At Home virtual sessions sponsored by our friends at "All Things Open(ATO)". As an encouragement from ATO, IEEE members get free tickets with a special code to redeem the tickets.
Open Source 101 at Home
Open Source 101 at Home is a one-day virtual conference focusing on the processes and technologies central to open source. More than 20 speakers will deliver 25 sessions directly to attendee devices all over the world. Registration is just $19 USD, which is less than $1 USD per session.
Scholarships are also available to students and historically underrepresented organizations and members (contact the team at info@allthingsopen.org).
Links for the event:
Website: https://opensource101.com/
Why Attend: https://opensource101.com/why-attend/
Registration: https://www.eventbrite.com/e/open-source-101-at-home-tickets-102602406560
Summary
A one-day virtual Open Source processes and tools conference
20+ world-class speakers delivering 15, 45 and 90 minute sessions
Enter promo code IEEE when registering and the cost will be reduced to $0
Instructions To Register
Click "Register Now" button
Click green "Tickets" button in upper right corner ("Tickets" button media file below for assistance)
Click blue "Enter promo code" button and enter IEEE ("Enter promo code" media file below for assistance)
Choose ticket # and proceed with registration
---
Date and Time
Location
Hosts
Registration
---
Date: 12 May 2020
Time: 11:45 AM to 05:00 PM
All times are US/Eastern
Add Event to Calendar
At Home
At Home, North Carolina
United States
Co-sponsored by

All Things Open Conference
---
---
Media
| | | |
| --- | --- | --- |
| "Tickets" button | First click "Register Now" button, then Click green "Tickets" button in upper right corner | 145.38 KiB |
| "Enter promo code" button | Click blue "Enter promo code" button and enter IEEE | 165.48 KiB |
---