Webinar : Rotating Machine Stator Winding Insulation Failure Processes
---
IEEE Dielectric and Electrical Insulation - Ontario Chapter Webinar
Rotating Machine Stator Winding Insulation Failure Processes
---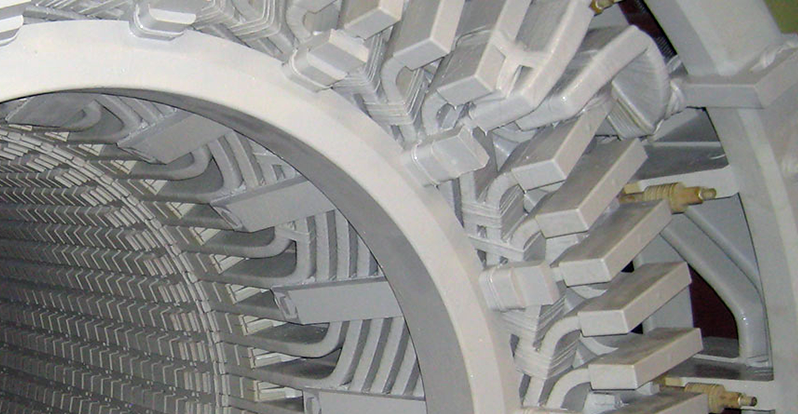 The electrical insulation used in motors and generators rated 3.3 kV and above is made from mica tapes bonded together with epoxy. The stator winding insulation is the one of the most common reasons for machine failure, and the most common reason for motor and generator maintenance. The insulation normally fails due to gradual aging of the insulation by thermal, mechanical, and electrical stresses in combination with contamination. This lecture will discuss the main insulation aging and failure mechanism both of conventional 60 Hz machines, as well as motors and wind turbine generators connected to voltage source PWM inverters.
---
Date and Time
Location
Hosts
Registration
---
Date: 14 May 2020
Time: 01:00 PM to 02:30 PM
All times are EST
Add Event to Calendar
Webinar
Toronto, Ontario
Canada
Registration is mandatory to receive the webinar link.

Co-sponsored by

Ali Naderian, DEIS Toronto Chapter
Starts 30 April 2020 01:00 AM
Ends 12 May 2020 12:19 AM
All times are EST
0 spaces left!
No Admission Charge
---
Speakers

Dr. Greg Stone
of Qualitrol
Topic:
Rotating Machine Stator Winding Insulation Failure Processes
Biography:
Dr. Stone took his degrees from the University of Waterloo, Canada in 1975 (BSEE) and in 1991 (PhD). He began his career as an engineer working at Ontario Hydro's Research Division. In time, he was responsible for the testing of the 1200 large motors and generators in Ontario Hydro's system. Later Dr. Stone became one of the developers of on-line partial discharge test methods to evaluate the condition of the high voltage insulation in stator windings, used on most large generators and many large motors in North America, and now widely used around the world. Since 1990, he has been employed at Iris Power LP in Toronto Canada, a company he helped to form as a co-founder.
Dr. Stone has published over 150 technical papers and has been awarded three patents concerned with rotating machine maintenance and testing. He has published two books, the latest, Electrical Insulation for Rotating Machines – Design Evaluation, Aging, Testing and Repair.
An IEEE Fellow, Dr. Stone has chaired several IEEE committees responsible for creating standards for evaluation and testing of rotating machines. He is past President of the IEEE Dielectrics and Electrical Insulation Society, and continues to be active on many other IEEE committees. Other awards include the IEEE Forster Distinguished Service Award and the IEEE Third Millennium Medal. Dr. Stone is also a Fellow of the Engineering Institute of Canada. He is a registered professional engineer in Ontario.
---