Beyond the AI Hype: How AI is changing our lives today
---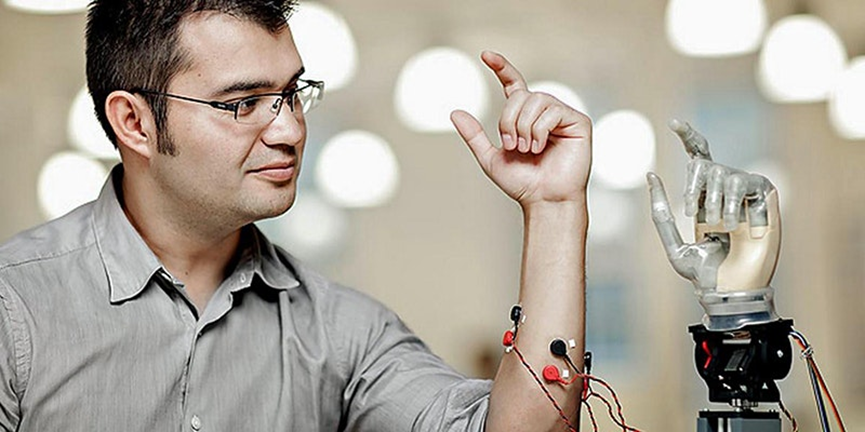 A keynote address given at the United Nations
In the near future, human thinking will be combined with machine thinking to make possible things that we can only dream of at present. We've already made great strides in using AI for precision medicine, practicing law, improving education, generative design . . . and this is just the tip of the iceberg. In this session, we will learn how AI works, how it is applied to create the foundation of cyber-physical systems, and how it changes the future of work and society. More importantly, we will understand how we can combine human thinking with machine "thinking" to unlock unimagined new capabilities.
---
Date and Time
Location
Hosts
Registration
---
Date: 27 Jun 2020
Time: 10:00 AM to 12:00 PM
All times are US/Pacific
Add Event to Calendar
Webinar only. A login link for the meeting will be sent to your email address two days before the presentation.
Torrance, California
United States
This talk is free for IEEE members. Please use the promocode IEEEmembers to get a free ticket when you sign up.

Dr. Surender Gupta

skgupta@ieee.org
---
Speakers

Neil Sahota
Biography:
Neil Sahota is an IBM Master Inventor, United Nations (UN) Artificial Intelligence (AI) Advisor, Faculty at UC Irvine, and author of Own the A.I. Revolution (named the Best Business Book of 2019 by Soundview). With 20+ years of business experience, he works with organizations to create next generation products/solutions powered by emerging technology. His work experience spans multiple industries including legal services, healthcare, life sciences, retail, travel and transportation, energy and utilities, automotive, telecommunications, media/communication, and government. Moreover, Neil is one of the few people selected for IBM's Corporate Service Corps leadership program that pairs leaders with NGOs to perform community-driven economic development projects. For his assignment, Neil lived and worked in Ningbo, China where he partnered with Chinese corporate CEOs to create a leadership development program.
In addition, Neil partners with entrepreneurs to define their products, establish their target markets, and structure their companies. He is a member of several investor groups like the Tech Coast Angels and assists startups with investor funding. Neil also serves as a judge in various startup competitions and mentor in several incubator/accelerator programs.
He actively pursues social good and volunteers with nonprofits. He is currently helping the Zero Abuse Project prevent child sexual abuse as well as Planet Home to engage youth culture in sustainability initiatives.
---
Agenda
LMAG Chairman's Welcome/Introduction
Presentation
Q&A
IEEE members please use the promocode IEEEmembers in Eventbrite to receive free ticket for admission to this event.
---