Vancouver Section Annual General Meeting (rescheduled)
---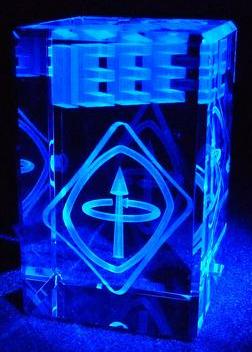 The Vancouver Section invites all members to attend its Annual General
Meeting on June 15th, 2020.
This year's AGM has been rescheduled from the original AGM date of March 28, 2020,
due to circumstances related to the current COVID-19 pandemic and the imposition
of emergency health and safety measures. In rescheduling this meeting, the
format and content have also been been adjusted to suit the emergency measures.
The AGM will be held online only, and some agenda items and features, such as the Keynote
speaker and the Poster Competition cannot be included. The meeting structure will
be formal and focus primarily on Vancouver Section business.
All Vancouver Section members are entitled to attend and participate in the Vancouver
Section AGM. However, the event will be held online only, and in order to attend,
members will require a telephone or internet connection to join a Webex online meeting.
Section members may propose new items of business for this meeting. However
any new items of business must be submitted to the Vancouver Section Vice-Chair,
in writing, at least two weeks prior to the meeting.
Registration is required. There is no admission or meeting fee.
To register please click the "Register Now" button below.
Any questions or concerns (or proposed new items) may be addressed to:
Steven McClain
Vice Chair, IEEE Vancouver Section
e-mail: StevenMcCLain
---
Date and Time
Location
Hosts
Registration
---
Date: 15 Jun 2020
Time: 07:00 PM to 09:00 PM
All times are (GMT-08:00) Canada/Pacific
Add Event to Calendar
Starts 24 May 2020 04:00 PM
Ends 15 June 2020 09:00 PM
All times are (GMT-08:00) Canada/Pacific
Admission fee

?
---
---
Agenda
- Meeting opening / Call to Order
- Welcome and introduction
- Section year end highlights and results report
- Treasurer's report
- Auditors report
- Section plans for coming year
- Scholarship announcements
- Awards and recognition announcements
- Any other business
- Adjournment
---