Consultant Network 101
---
Consultant Network 101 - Learn SWOT analysis, marketing and Networking skills, Legal (patent law) and closing the deal.
---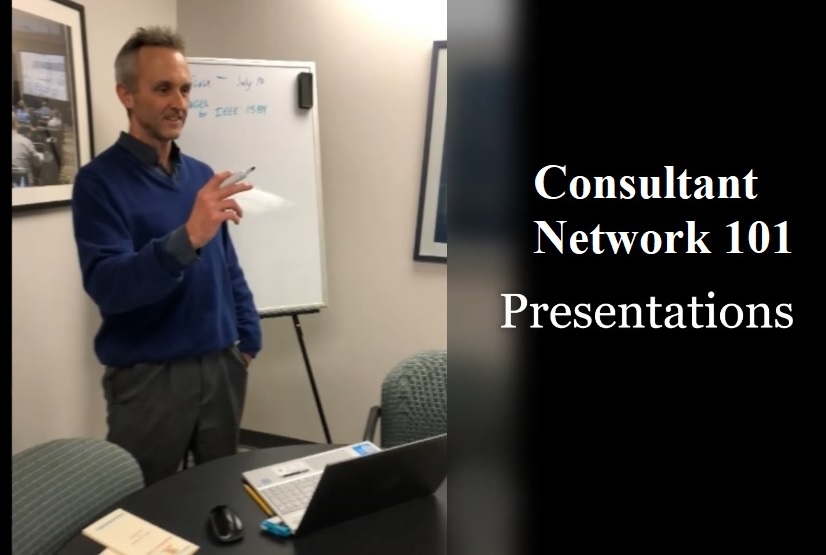 Join us for a presentation on establishing your Consultant Business. We will discuss:

How to start a consultant business
How to connect with other consultants - How to network and find your targeted leads
Where to go for professional and legal advice
How to register your PE registration with each state
Develop website and newsletter with your company logo
Attend local networking events – Where to find?
How to file for sole proprietor, S-Corporation, PA or Limited Liability Corporation LLC – federal, local government.
How to develop your elevator speech – sell your services and/or product
What devices to use to hit your market – LinkedIn, email, US mail, Twitter
How to develop your SWOT analysis: Strengths, Weakness, Opportunities and Threats.
Rules, laws, and statutes you need to follow. Patent law.
Our speakers will be Neno Novakovic, PE, Mike Brisbois, PE MBA, and Thomas Chan JD. The speakers have a wealth of experiences and will share with you new and innovative ways to increase visibility of your consultant business, what you need for legal (patent law) and to operate more efficient and effectively to close the deal.
---
Date and Time
Location
Contact
Registration
---
Date: 25 Jul 2020
Time: 09:00 AM to 10:30 AM
All times are US/Pacific
Add Event to Calendar
Starts 03 June 2020 10:52 PM
Ends 24 July 2020 11:55 PM
All times are US/Pacific
No Admission Charge
---
Speakers
Topic:
Sales and Marketing
Marketing - How are you getting your name out in the industry (i.e., Linkedin, mailings, meet and greet)
Sales - How to develop your elevator speech. What type of business are you doing - Market segment? Create unique business attributes.
SWOT - Exercise on creating your Strengths, Weaknesses, Opportunities and Threats for your consultant business.
Biography:
Michael Brisbois, PE MBA has an accounting and marketing degree from the Florida Atlantic University 1994 and BSEE from the Florida Institute of Technology 1986. He has substantial working experience in accounting, marketing, design engineering, sales and project management.
Email:
Address:10202 5th Avenue NE , , Seattle, Washington, United States
Topic:
Professional Engineering
How important is licensing?
How to get a license (i.e., PE exam)
How to register PE with the state
Biography:
P.E. Senior Systems Engineer
Email:
---
Agenda
Meet and Greet
Introduction
- Marketing Networking - How to connect with other consultants
- SWOT Analysis
- How to file PE with the states
- Legal (patent law)
Q & A
---
IEEE Consultant Network Seattle
---