Webinar on Satellite Communications Systems
---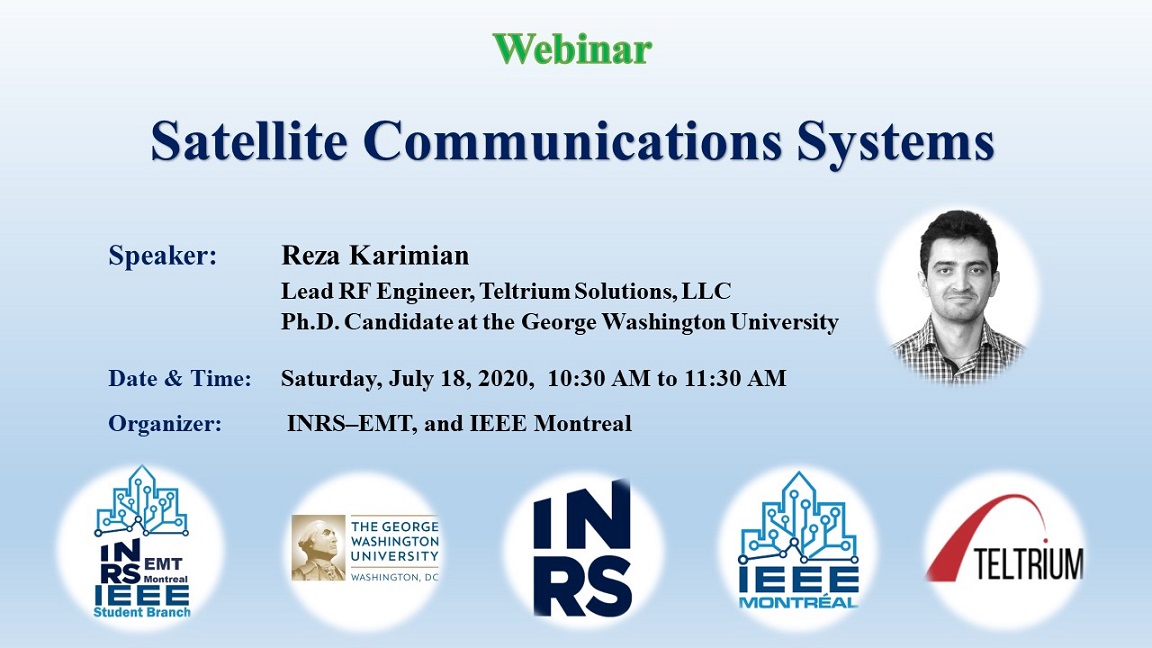 Description:
Before 1970, all NASA's mission communication was just possible through their ground systems while passing overhead of the communications network's ground station antennas, and it was limited connectivity.
In early 1970, NASA established a space network (SN) communication to reduce its dependency on the ground stations. NASA's Tracking and Data Relay Satellite (TDRS) have provided critical communication and navigation services to NASA's mission as part of the SN since then. Increases in the number of tasks, higher data rates and the need for constant communication with NASA's human and science mission determined NASA to increase the capacity for the space network. The commercial space industry's growth provides NASA with the vast opportunity to access the applicability of the commercial space relay communication systems.
In this webinar, the NASA space network and, more specifically, the TDRS system will be discussed, then the commercial space industry and the possibility of utilizing the commercial relay systems as well as the gains and challenges will be elaborated.
---
Date and Time
Location
Hosts
Registration
---
Date: 18 Jul 2020
Time: 10:30 AM to 11:30 AM
All times are (GMT-05:00) Canada/Eastern
Add Event to Calendar
The webinar will be done using the Zoom platform.

The link will be sent to registered attendees, before the event.
Starts 01 July 2020 01:00 AM
Ends 17 July 2020 11:55 PM
All times are (GMT-05:00) Canada/Eastern
No Admission Charge
---
Speakers
Biography:
Reza KARIMIAN received his B.Sc. degree in Biomedical Engineering from the University of Isfahan, Iran, in 2009 and his M.Sc. degree in Telecommunications Engineering from Iran University of Science and Technology (IUST), Iran, in 2012.
He worked for Apple Inc. and Skyworks Solution Inc. as an RF and antenna Engineer. He is presently a Ph.D. candidate at the George Washington University, Washington D.C., USA. He is also a lead RF engineer at Teltrium Solution LLC, where he primarily works on the commercialization of satellite systems.
His current research interests involve RF satellite system design, wireless networks and transceivers, radars, RF modules, phased array antennas and non-reciprocal structures.
Address:Canada
---