Claves para estudiar en el extranjero
---
El Grupo de Afinidad WIE UCSG y la Rama Estudiantil IEEE UCSG, te invita a participar de nuestro webinar "Claves para estudiar en el extranjero".
---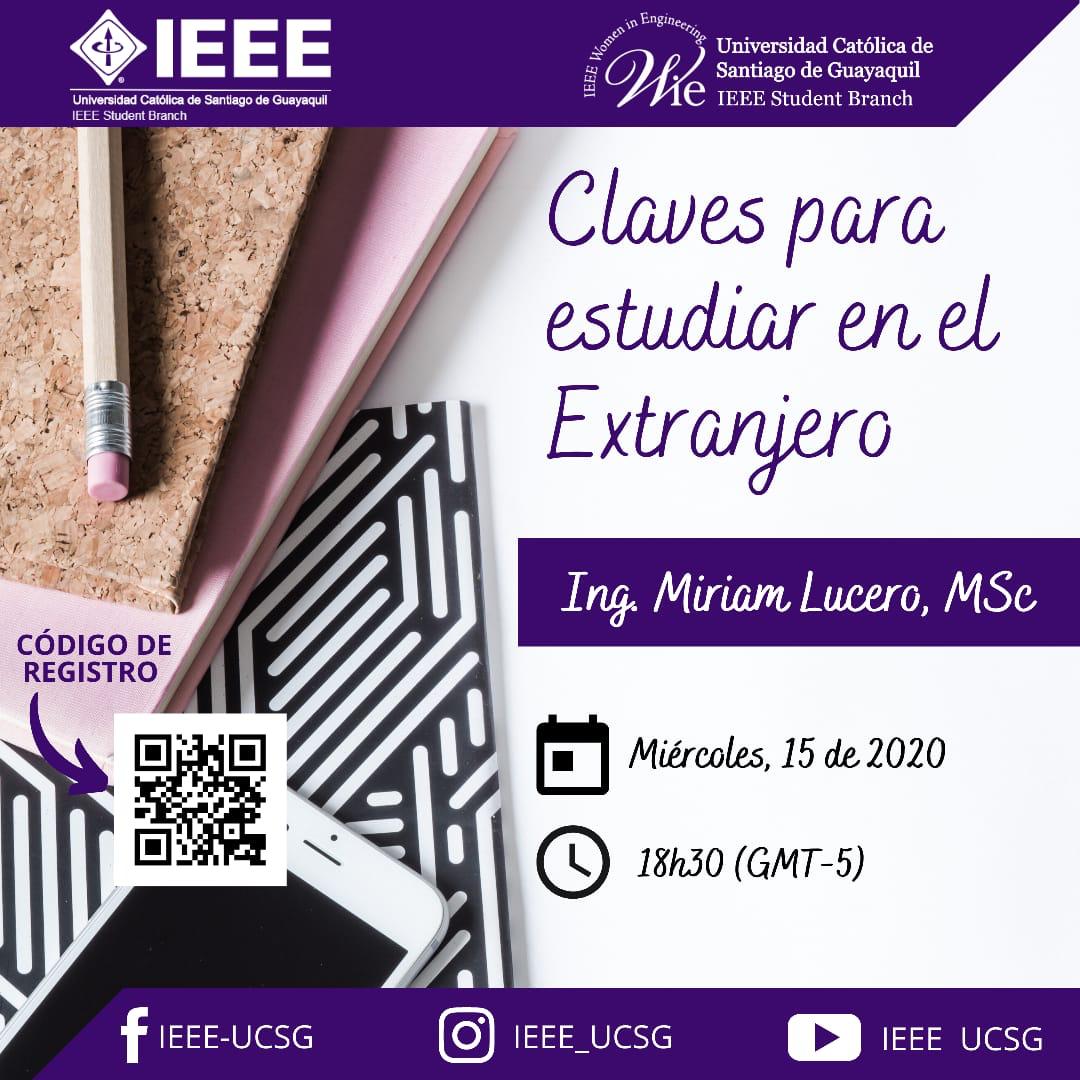 Descubre las experiencias del voluntariado y sus aplicaciones para solicitudes en cursos o maestrías para estudiar en el exterior.
---
Date and Time
Location
Hosts
Registration
---
Date: 15 Jul 2020
Time: 06:30 PM to 07:30 PM
All times are Etc/GMT+5
Add Event to Calendar
Margarita Sánchez +593 98269 1946
---
---
Síguenos en las redes sociales de IEEE-UCSG, para conocer cada una de nuestras actividades.
https://www.facebook.com/ieeeucsgr9/
https://www.instagram.com/ieee_ucsg/
---