50 – 250 GHz Power Amplifier MMICs- Design, Status, and Opportunities using a 250-nm InP HBT Technology
---
2020 Virtual Distinguished Microwave Lecturer Series in Covid-19 Crises
---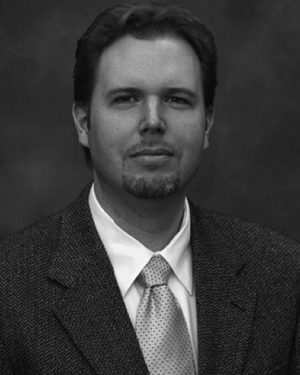 Asked Zach for his Abstract
---
Date and Time
Location
Hosts
Registration
---
Date: 27 Oct 2020
Time: 09:00 AM to 10:00 AM
All times are America/Los_Angeles
Add Event to Calendar
Starts 12 October 2020 06:00 AM
Ends 26 October 2020 11:00 PM
All times are America/Los_Angeles
No Admission Charge
---
Speakers
Zach Griffith
of Teledyne Scientific, USA
Topic:
50 – 250 GHz Power Amplifier MMICs- Design, Status, and Opportunities using a 250-nm InP HBT Technology
Publication Topics
III-V semiconductors,
indium compounds,
MMIC power amplifiers,
heterojunction bipolar transistors,
millimetre wave power amplifiers,
millimetre wave bipolar transistors,
power combiners,
wideband amplifiers,
millimetre wave integrated circuits,
MIMIC,
bipolar MIMIC,
integrated circuit design,
integrated circuit manufacture,
millimetre wave amplifiers,
millimetre wave tubes,
mixed analogue-digital integrated circuits,
silicon,
travelling wave amplifiers,
travelling wave tubes,
wafer bonding,
gallium arsenide,
frequency dividers,
submillimetre wave transistors,
bipolar integrated circuits,
and
high electron mobility transistors.
Biography:
Zach Griffith (Senior Member, IEEE) received the Ph.D. degree in electrical engineering from the University of California Santa Barbara (UCSB), Santa Barbara, CA, USA, in 2005.,From 2005 to 2008, he was a Project Scientist at UCSB designing and fabricating record bandwidth InP HBTs. He is currently a mm-wave and THz IC Design Engineer with the Teledyne Scientific Company, Thousand Oaks, CA, USA. Since joining Teledyne Scientific in 2008, his efforts shifted to InP-transistor-based MMIC and PA design. For over 16 years he has participated in the development of InP HBT technology and high-frequency MMICs which employ it. His design accomplishments include mm-wave op-amps for highly linear low-GHz amplification, efficient broadband E-, W-, D-, and G-band high power amplifiers, and other benchmark circuits having demonstrated state-of-the-art performance. He has authored and coauthors over 125 publications and holds six patents associated with this work. (Based on document published on 2 May 2017).
Email:
Address:1049 Camino Dios Rio, , Thousand Oaks, California, United States, 91360
---
Agenda
Virtual DML Presentation
---
https://mtt.org/mtt-s-webinars-2020/
---