Near Field EMC Scanning Method Based on an E-field Collapse
---
FREE Webinar w/ Q&A and Video Demonstration
The NE ESDA Chapter, in conjunction with IEEE Boston Reliability, iMAPS New England and Boston SMTA offer this webinar to share a new, inexpensive method to validate EMC/ESD robustness.
---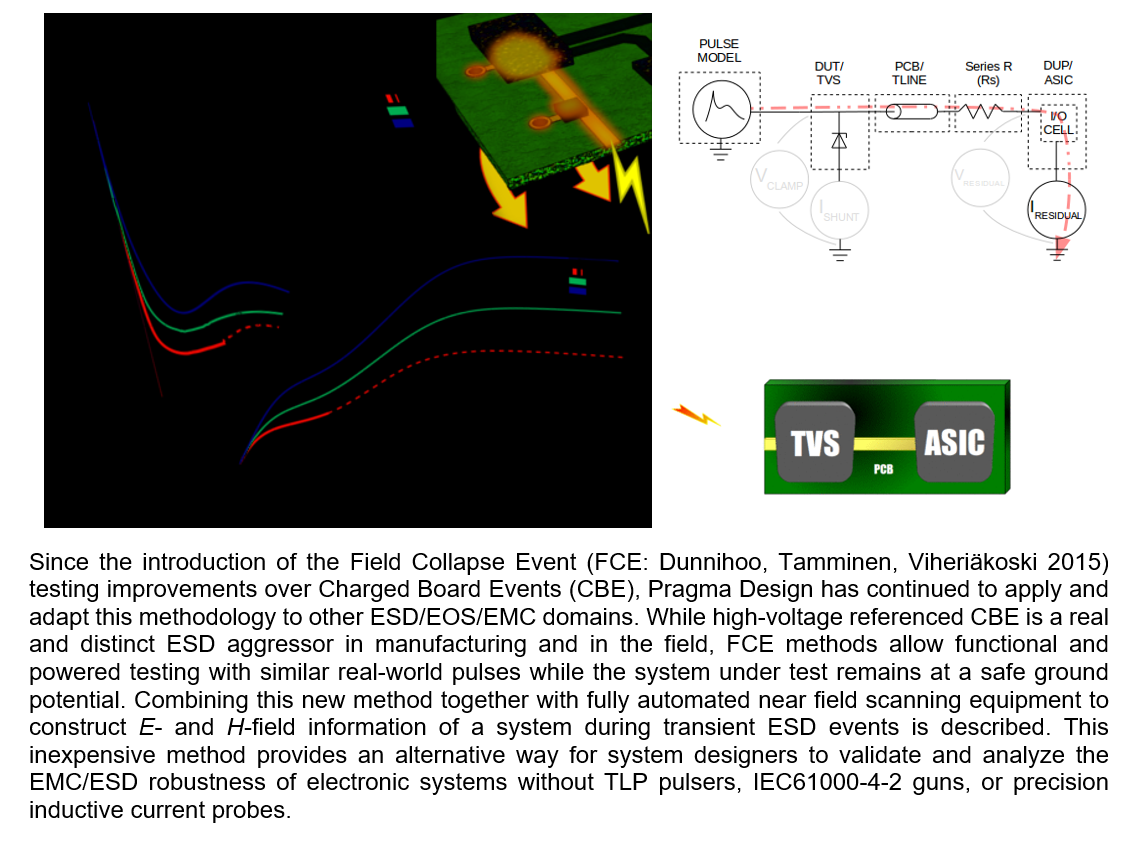 .
---
Date and Time
Location
Hosts
Registration
---
Date: 11 Aug 2020
Time: 04:00 PM to 05:00 PM
All times are US/Eastern
Add Event to Calendar
This Webinar will be delivered through WebEx. Ensure your device has WebEx installed in advance.
At registration you must provide a valid e-mail address, to receive the Webinar Session link the day before the event.
Boston, Massachusetts
United States
Starts 22 July 2020 12:00 PM
Ends 10 August 2020 05:00 PM
All times are US/Eastern
No Admission Charge
---
Speakers

Jeffrey Dunnihoo
of Pragma Design, Inc.
Biography:
Jeffrey Dunnihoo is the founder of Pragma Design specializing in interface design architecture and
ESD, EOS, and other transient analysis, and he also collaborates with Dangelmayer Associates for
system and factory consulting issues. These engineering services are based on decades of experience in
I/O ASIC and serial bus interface protection and design. Pragma Design's current PESTO online ESD
simulation tool implements the Industry Council's system efficient ESD design methodology which is
used in Littelfuse's iDesign simulation tool. Jeff has presented at IEEE EMC, ESDA, ISTFA, and has
co-authored a new textbook with other ESD experts on ESD co-design fundamentals, as well as a series
of children's books about engineering.
Email:
---