"Memory Technology in the Post Moore's Law Era" Meet the YP: Dr. Raisul Islam
---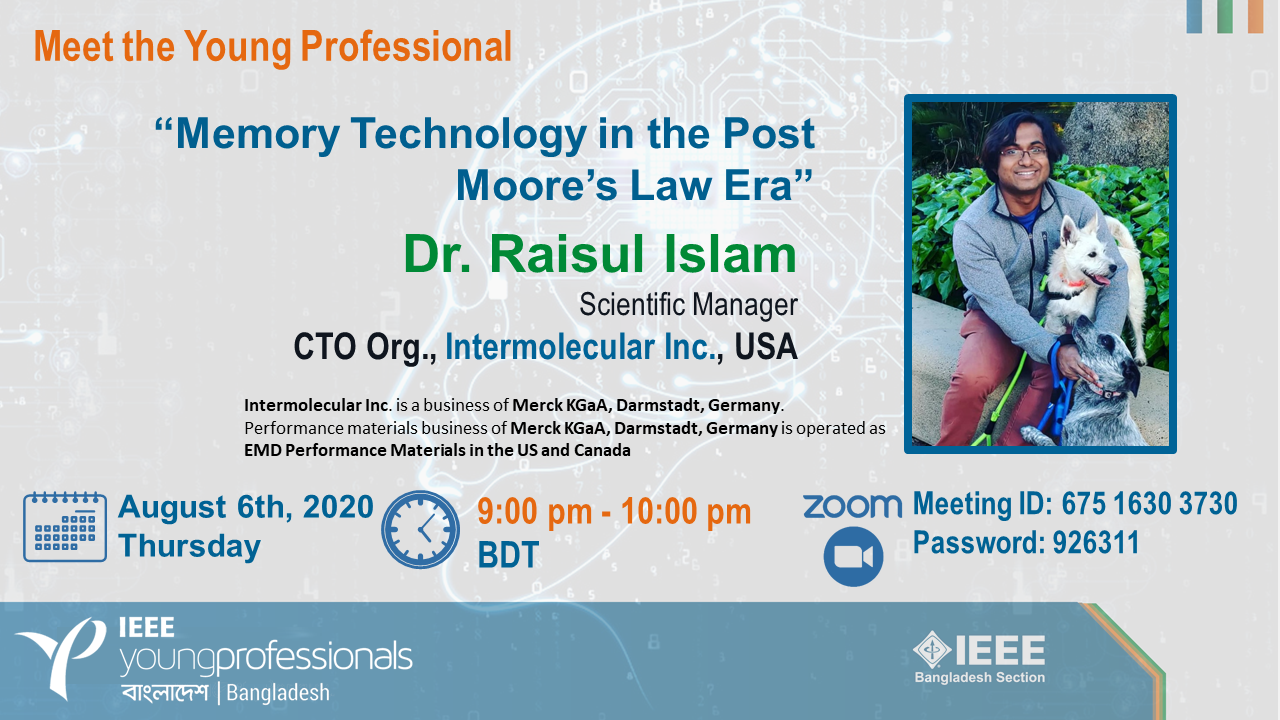 IEEE YP Bangladesh presents Meet the Young Professional webinar Series. Each week we invite a senior young professional who shares his/her current technical / research work, career path and prospects.
---
Date and Time
Location
Hosts
Registration
---
Date: 06 Aug 2020
Time: 09:00 PM to 10:00 PM
All times are (UTC+06:00) Astana
Add Event to Calendar
https://bdren.zoom.us/j/61458836332?pwd=L0s2T2ZjSG1PNXN2VW1mb2FJRzA3QT09
Meeting ID: 614 5883 6332
Password: 587037
---
---
Speakers

Dr. Raisul Islam
of Toshiba Japan
Topic:
Semiconductor Industry: Moore's Law and The Future of Computing
Biography:
Dr. Raisul Islam completed his B.Sc. & M.Sc. Engg from BUET and PhD in EE from Stanford University. He currently works in Merck KGaA, Darmstadt, Germany in the performance materials division based in the US. Before joining Merck, he work briefly in the corporate research division of TSMC. His research interests include neuromorphic computing, emerging memories, ultra-thin photovoltaics.
His hobbies include playing violin, skiing, gardening and traveling.
Address:California, United States
---