OC EMBS: Regulatory Framework for Software as a Medical Device (SaMD) and Medical Device Software (2020 and Covid-19 Pandemic Update)
---
VIRTUAL TECHNICAL TALK: Must register to receive Webinar link
---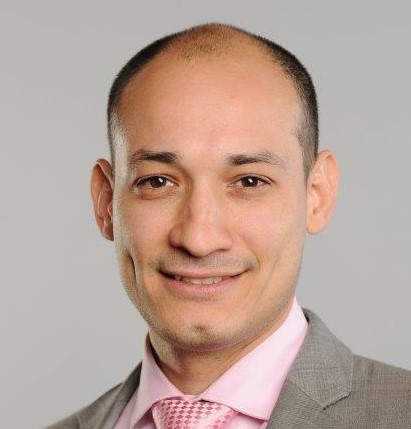 SPEAKER: Luis Jimenez
The rapidly changing technologies and access to software through connected platforms have blurred the lines between consumer and medical products. This has historically resulted in some challenges for healthcare regulators and industry to recognize software as medical devices (SaMDs) and applicable regulatory requirements. The COVID-19 pandemic has also affected these products in more than one way including: demand, regulatory deadlines and overall impact to healthcare.
During this presentation we will cover:
- Impact that Covid-19 is having to these types of devices and possible Emergency Use Authorization (EUA) pathways
- Specific regulatory challenges that the non-physical nature of software raises
- Review of the definition and distinction between a SaMD and medical device software
- International Medical Device Regulators Forum (IMDRF) recent developments
- EU Medical Device Regulation (MDR) required changes
- Discussion of FDA's pre-certification program for SaMD development
- Requirements for Quality Management System and key characteristics for SaMDs
- Review of IEC 62304- Software Lifecycle Process Standard and key considerations for Design History File
- Clinical Evaluation considerations of SaMDs
Throughout the presentation, we will highlight recent regulatory changes as they apply to Medical Device software and how businesses can best prepare for upcoming regulatory submissions.
---
Date and Time
Location
Hosts
Registration
---
Date: 31 Aug 2020
Time: 06:30 PM to 08:30 PM
All times are US/Pacific
Add Event to Calendar
Starts 29 July 2020 04:30 PM
Ends 31 August 2020 06:00 PM
All times are US/Pacific
No Admission Charge
---
Speakers
Biography:
Luis Jimenez serves as the Vice President of Business Development for BrandwoodCKC and is the current President of OCRA (Orange County Regulatory Affairs). His experience includes operations, quality control in cGMP manufacturing, regulatory affairs for manufacturing, design engineering, technology transfer and project management within a start-up and large corporations such as Johnson & Johnson and Express Scripts.
Luis's background includes Chemical Engineering, Cum Laude with focuses on Computer Science and Economics, and an MBA with Academic Excellence. His trajectory in diverse health-related companies including building a class III medical device bio-tech company from the bottom-up provides him with hands-on experience solving the challenges of navigating regulatory approvals. Luis is passionate about the juncture between life sciences innovation, entrepreneurship, and regulatory frameworks.
Email:
---
Agenda
6:30 - 6:45pmPST - Welcome, Introduction
6:45 - 8:00pm PST - Technical Talk by Luis Jimenez
8:00 - 8:30pm PST - Q & A
---