Uncork and Unwind Series Part 1: Wellness
---
IEEE-WIE Northern Virginia
---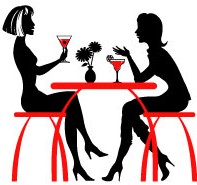 The Uncork and Unwind Series is meant to provide a safe forum to discuss common issues effecting the women's ability to perform and progress in our careers with professional experts. And to allow an opportunity to share our experiences... all while enjoying your favorite beverage.
Ground Rules:
Privacy: There is no pressure to respond or participate.

Timeliness: Start on Time. End on Time.

Courteous: Don't interrupt. Be mindful of others.

Respectful: It's ok to agree to disagree.

Humiliation and Intimidation will not be tolerated.
A forum to support women and their advocates working in STEM careers.
---
Date and Time
Location
Hosts
Registration
---
Date: 10 Sep 2020
Time: 07:00 PM to 08:15 PM
All times are (UTC-05:00) Eastern Time (US & Canada)
Add Event to Calendar
If you are not a robot, please complete the ReCAPTCHA to display virtual attendance info.

Starts 10 August 2020 01:00 AM
Ends 08 September 2020 11:55 PM
All times are (UTC-05:00) Eastern Time (US & Canada)
No Admission Charge
---
Speakers

Tamara Barbee Savoie
of Barbeelove Fitness
Topic:
Work, Family, and your Health
Can you have it all? 

We have all struggled with balancing work, family, and our health. Reprogram your old way of thinking! 
Learn several life changing tips to get you motivated and on track with your life and fitness goals. You'll discover new strategies 
to help you give your best to all these areas in your life. These tips will help you live your best life.
Biography:
Tamara Barbee Savoie is a Certified Personal Trainer, Nutrition Specialist, and Health Consultant. She graduated from The University of North Carolina at Chapel Hill with a B.A. in Psychology. She earned a Certified Personal Trainer certification from the International Sport Science Association (ISSA). Tamara specializes in total body weight loss transformations, and speed and agility training in youth athletics.

Tamara is the founder and owner of Barbeelove Fitness which she started in 2002. You can expect hard core truth telling and high expectations when working with Tamara. Tamara is a mother, wife, sister, friend and animal lover. Please email barbeelovefitness@gmail.com to contact Tamara.
Email:
---
Agenda
Introduction (~5 mins)
Invited professional presentation (~45 mins)
Share and care (~20 mins)
Close (~5 mins)
---
IEEE-WIE Northern Virginia
---