Industry 4.0 & Smart Manufacturing Workshop Part 2
---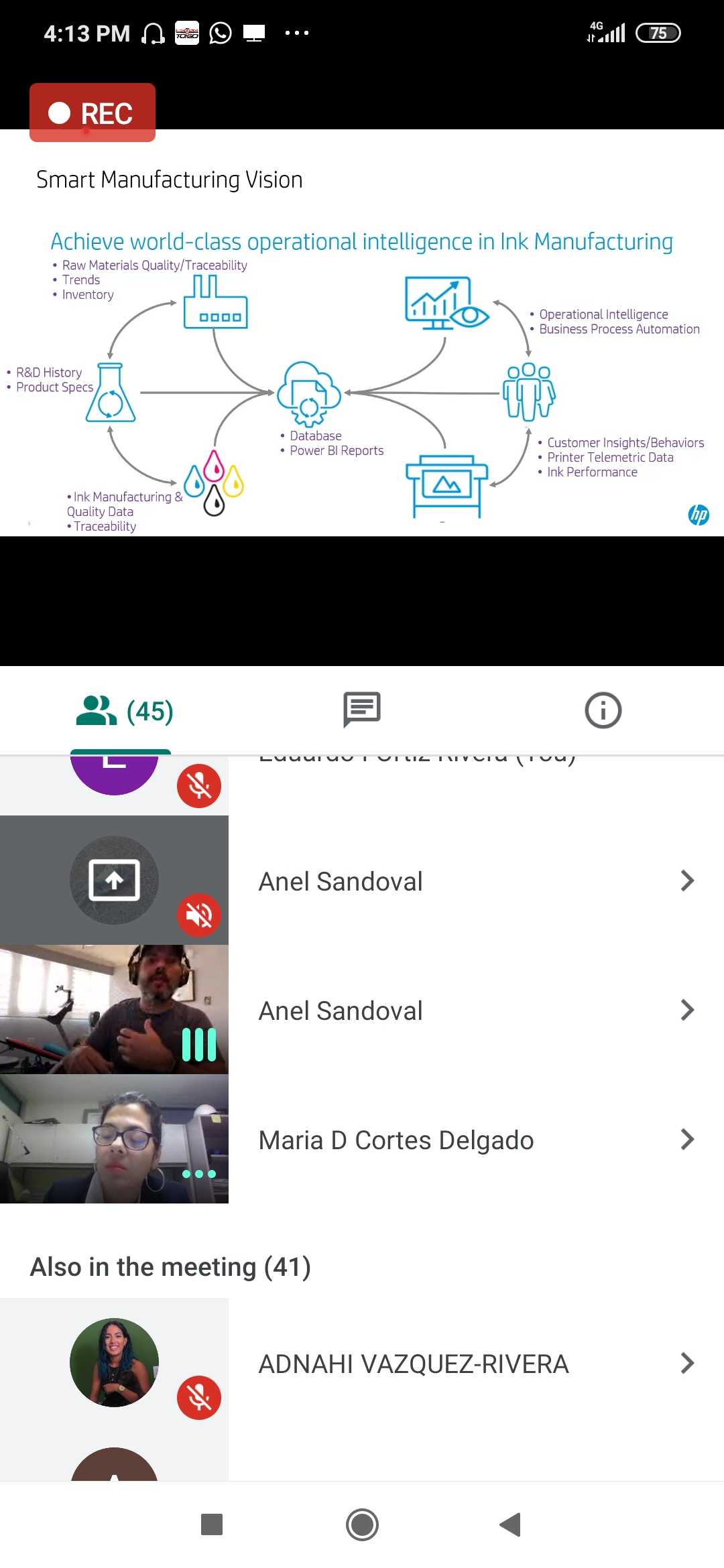 This workshop is divided in three parts. The first part consists in the introduction how the manufacturing industry has been evolving across the last decades until the present days where the common use of IoT, Energy Systems, smart devices, etc. The second part is related on industries like HP has been evolving and changing their business model and adapting smart manufacturing to the current needs. The third part is in the applications of the different learning experiences and strategies of Industry 4.0 & Smart Manufacturing to other industries like energy systems, pharmaceutical industries, services, etc.
---
Date and Time
Location
Hosts
Registration
---
Date: 15 Sep 2020
Time: 02:30 PM to 04:00 PM
All times are America/Puerto_Rico
Add Event to Calendar
https://meet.google.com/yni-otse-imc?hs=122&authuser=0
HP Enterprises
Aguadilla, Puerto Rico
United States
Starts 15 September 2020 02:00 PM
Ends 15 September 2020 02:30 PM
All times are America/Puerto_Rico
No Admission Charge
---
Speakers

Anel Sandoval
of HP Enterprises
Biography:
Eng. Anel Sandoval is software engineer at HP Entreprises at Aguadilla, Puerto Rico.
---