"Gallium Nitride based CMOS Technology" Meet the Young Professionals: Mr. Nadim Chowdhury
---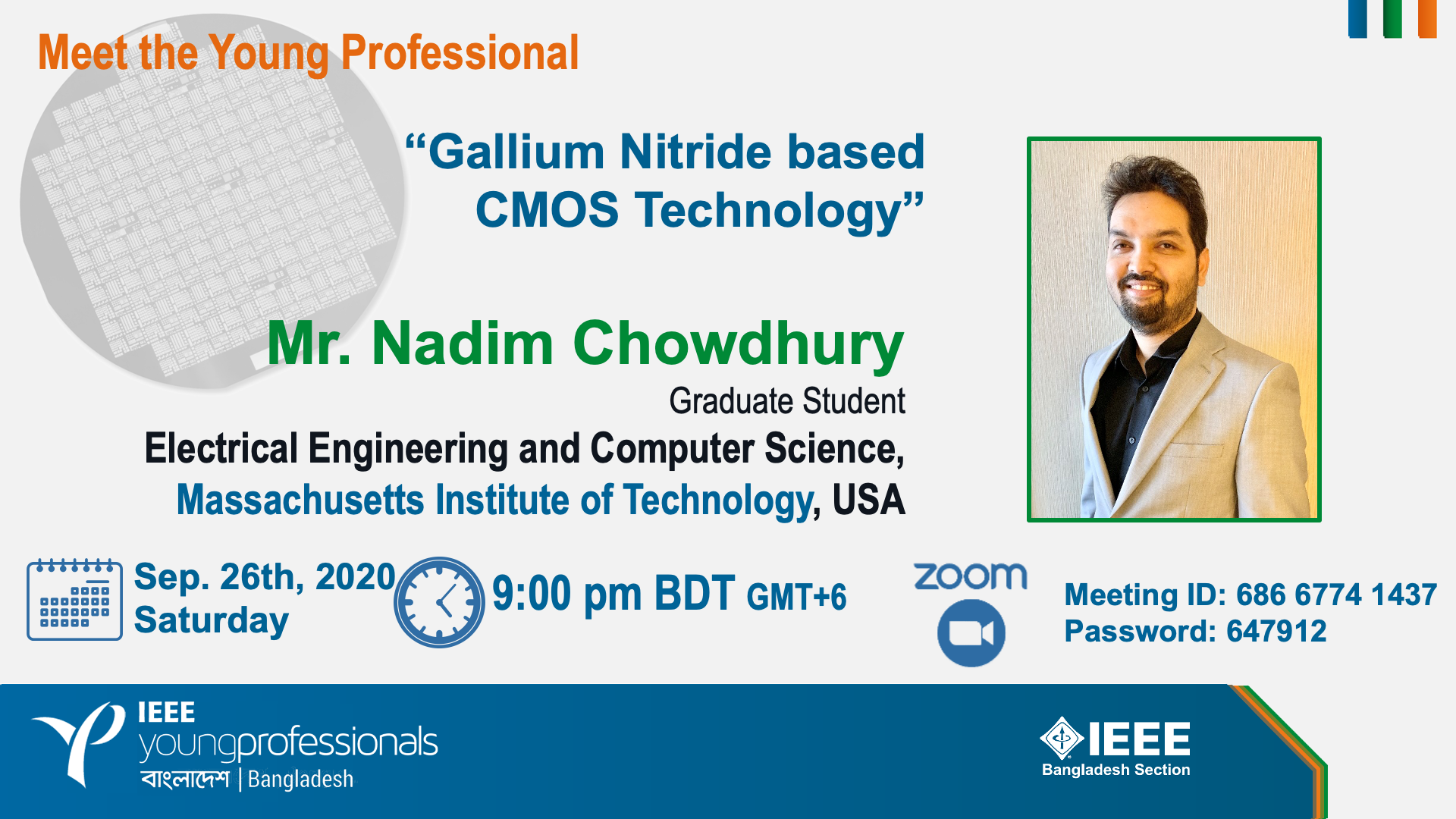 IEEE YP Bangladesh presents Meet the Young Professional webinar Series. Each week we invite a senior young professional who shares his/her current technical / research work, career path and prospects.
---
Date and Time
Location
Hosts
Registration
---
Date: 26 Sep 2020
Time: 09:00 PM to 10:00 PM
All times are (UTC+06:00) Astana
Add Event to Calendar
---
Speakers
Mr. Nadim Chowdhury
Topic:
Gallium Nitride based CMOS Technology
Mr. Nadim Chowdhury
Graduate Student
Electrical Engineering and Computer Science, Massachusetts Institute of Technology, USA
Biography:
Mr. Nadim Chowdhury completed his B.Sc. and M.Sc. in EEE from Bangladesh University of Engineering and Technology. He then obtained another MSc. in EECS from MIT. He is currently pursuing Ph.D in EECS at MIT. His research interests include wide-band gap semiconductor devices for power electronics, RF and high temperature logic applications.
His hobbies include playing cricket, watching movies and traveling.
Address:Massachusetts, United States
---