Global Humanitarian Technology - What is it?
---
Find out what global humantarian technology is and how you can play a vital role in saving and improving thousands of lives, making healthier humans and providing services and help for people that do not have lighting when they go to bed or clean water to drink when they are thirsty.
---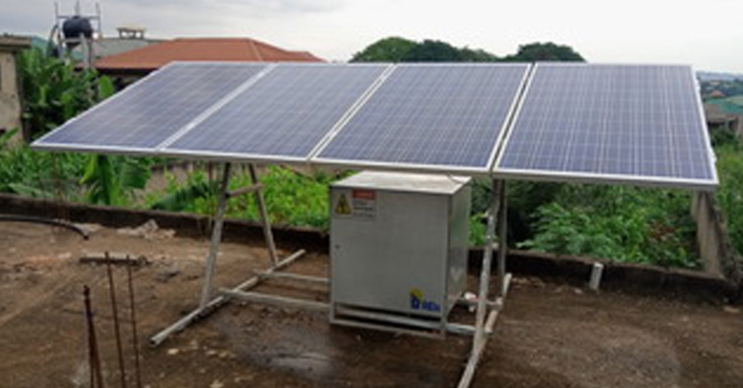 Global Humanitarian Technology promotes the application of science, engineering, and technology in developing solutions for disadvantaged communities. Global humanitarian technologies are our way to show socially responsible humanitarian work and projects, that impact in positive and meaningful ways the lives of disadvantaged people around the world. Through engineering, computing, and technology innovation around the globe we make a difference. Today Professor Joe Decuir will highlight the major global humanitarian technologies which include affordable clean energy, agriculture food security, clean water sanitation, community engagement, connectivity communication, disaster mitigation, quality education, enhanced healthcare, and poverty alleviation.
---
Date and Time
Location
Hosts
Registration
---
Date: 23 Oct 2020
Time: 12:00 PM to 01:00 PM
All times are US/Pacific
Add Event to Calendar
Starts 28 September 2020 11:16 AM
Ends 23 October 2020 01:16 PM
All times are US/Pacific
No Admission Charge
---
Speakers

Mike Wilson
of IEEE Smart Village
Solar Panel Installation - Off the gird solution. Basic construction of a PV (Photo Voltaic) system. What is needed? How does it work? How long will the power last for? What is the load? What is the voltage?
Biography:
Systematic Solutions for Empowering a Community. IEEE Smart Village (ISV) has a unique approach to support the world's energy-impoverished communities by providing a comprehensive solution combining renewable energy, community-based education, and entrepreneurial opportunities. ISV provides seed-funding to carefully selected community entrepreneurs based upon a credible business plan that will impact significant number of people with electricity, education and jobs.
Email:
Address:Smart Village , Washington, United States, 98125

Professor Joe Decuir
of University of Washington/IEEE
Topic:
Global Humanitarian Technology
Biography:
Professor Joe Decuir is a professor at the University of Washington Bothell Campus. He has previously chaired the GHTC. He holds a BS and MS from the University of California Berkley. Joe stands for the following: Sustainable Development Goals: No Poverty, Zero Hunger, Good Health and Well-being, Quality Education, Gender Equality, Clean water and Sanitation, Affordable and Clean Energy, Decent work and economic growth, Industry, Innovation, and Infrastructure, Reduced Inequalities, Sustainable Cities and Communities, Responsible consumption and production, Climate action, Life below water, Life on land, Peace Justice and strong institutions, and Partnerships for the goal.
Email:
Address:Issaquah, Washington, United States, 98029
---
Agenda
High Noon - IEEE Announcements
12:02 pm - Induction of 1st Speaker Mr. Michael Willson IEEE Smart Village - Wind and Solar Farms
12:04 pm - Presentation - Example of 3rd World Technology
12:24 pm - Q&A
12:30 pm Introduction of Professor Dr. Joseph Decuir
12:32 pm - Presentation - What is global Humanitarian Technology
12:52 pm - Q&A
---
Humanitarian Technology - Electricity, Clean Drinking Water, Vaccines, lighting, disaster response teams. You can help. You can give back. Sign up today for our lunch session. Find out more about technologies that can improve and save thousands of lives.
---