IEEE 10th Global Humanitarian Technology Conference (GHTC 2020) - Plenary Program
#humanitarian
#technology
#UN
#Sustainable
#Development
#Goals
#energy
#health
#water
#communications
#agriculture
#disaster
#prep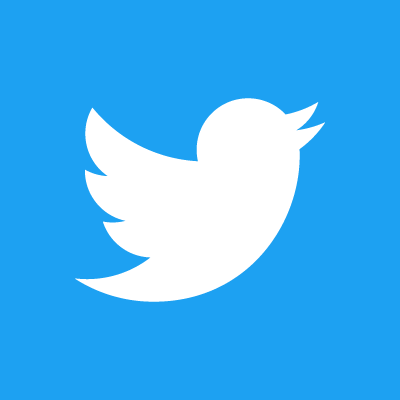 ---

FREE ACCESS to GHTC 2020 PLENARY SESSIONS (Registration required)
The Global Humanitarian Technology Conference (GHTC) is the flagship IEEE forum for presenting and discussing humanitarian technology innovation and deployment. The technical focus of the Conference is complemented by an integrated understanding of broader contexts—economics, policy, culture, environment—that impact successful humanitarian technology implementation.
The 10th IEEE Global Humanitarian Technology Conference (IEEE GHTC 2020) will share practical technology-enabled solutions addressing needs of underserved communities in resource constrained environments around the world in the context of the United Nations Sustainable Development Goals (UN SDGs).
GHTC 2020 takes place from Thursday October 29 through mid-afternoon Sunday November 1. See the preliminary program schedule here. Time zone is PT (+3 ET) (+8 GMT+1). Note change from PDT to PST on November 1.
PLENARY PROGRAM
Conference Overview (Thursday Oct 29 1pm PDT)
Overview of GHTC 2020 Virtual Program, technical sessions and navigation mechanics with Conference Chair, Paul Cunningham, Vice Chair, Ed Perkins, and Program Chair Pritpal Singh.
Opening Session with IEEE Presidents (Oct 29 3:30pm PDT)
LIVE: Remarks on IEEE's role in Humanitarian Activities by 2020 IEEE President Toshio Fukuda and 2021 President-elect Susan (Kathy) Land
Our 3rd Student Poster Contest will be held online Thursday afternoon following the paper sessions. Cash prizes will be awarded. Deadline for submission of abstracts is 19-October.
Ensuring universal, affordable and sustainable energy access is one of the biggest societal challenges of our time. Decentralized, bottom-up approaches, such as solar home systems and microgrids, have emerged as a response to shortcomings of the centralized grid approach, but affordability, scalability, path to growth and long-term sustainability remain a challenge.
How HAC/SIGHT responded to the COVID pandemic – vision and process improvements with examples of some funded projects and building collaboration opportunities.
GHTC 2020 celebrates the 10th anniversary for IEEE GHTC. The anniversary program will consist of some remarks and two panel discussions, one on the evolution of GHTC and the other on IEEE's role in Humanitarian Technology.
Closing Keynote (Nov 1 Noon PST - time change)
Melissa Sassi, IEEE Digital Intelligence Working Group
---
Date and Time
Location
Hosts
Registration
---
Start time: 29 Oct 2020 01:00 PM
End time: 01 Nov 2020 04:00 PM
All times are (GMT-08:00) US/Pacific
Add Event to Calendar
Online; hosted from Seattle Washington
Session connection info to be sent to registered attendees.
Seattle, Washington
United States
---
Co-sponsored by

GHTC 2020 is sponsored by IEEE Region 6, IEEE Seattle Section and IEEE SSIT (Society on Social Implications of Technology) with technical sponsorship by IEEE-USA, IEEE CES, EMBS, MTT-S, PES and IEEE Smart Village.
Starts 16 October 2020 12:35 AM
Ends 28 October 2020 12:00 PM
All times are (GMT-08:00) US/Pacific
No Admission Charge
---
---
Agenda
GHTC 2020 takes place from Thursday October 29 through mid-afternoon Sunday November 1.
See https://ieeeghtc.org/program/ for details on plenary and other agenda
PLENARY SESSIONS
Thursday Oct. 29 (PDT)
Conference Overview 1pm PDT
Opening Session with IEEE Presidents 3:30-4:45pm
Student Poster Competition 5-7pm
Friday Oct. 30 (PDT)
Energy Panel (IEEE-PELS) 8-9am PDT
Saturday Oct. 31 (PDT)
IEEE HAC Panel on COVID-19 10:00-11:00am PDT
GHTC 10th Anniversary Noon-1:30pm
Sunday Nov. 1 (PST - time change)
Closing Keynote Noon-1:00 pm PST
---