Eleccion Miembro Estudiantil ComSoc Destacado 2020
---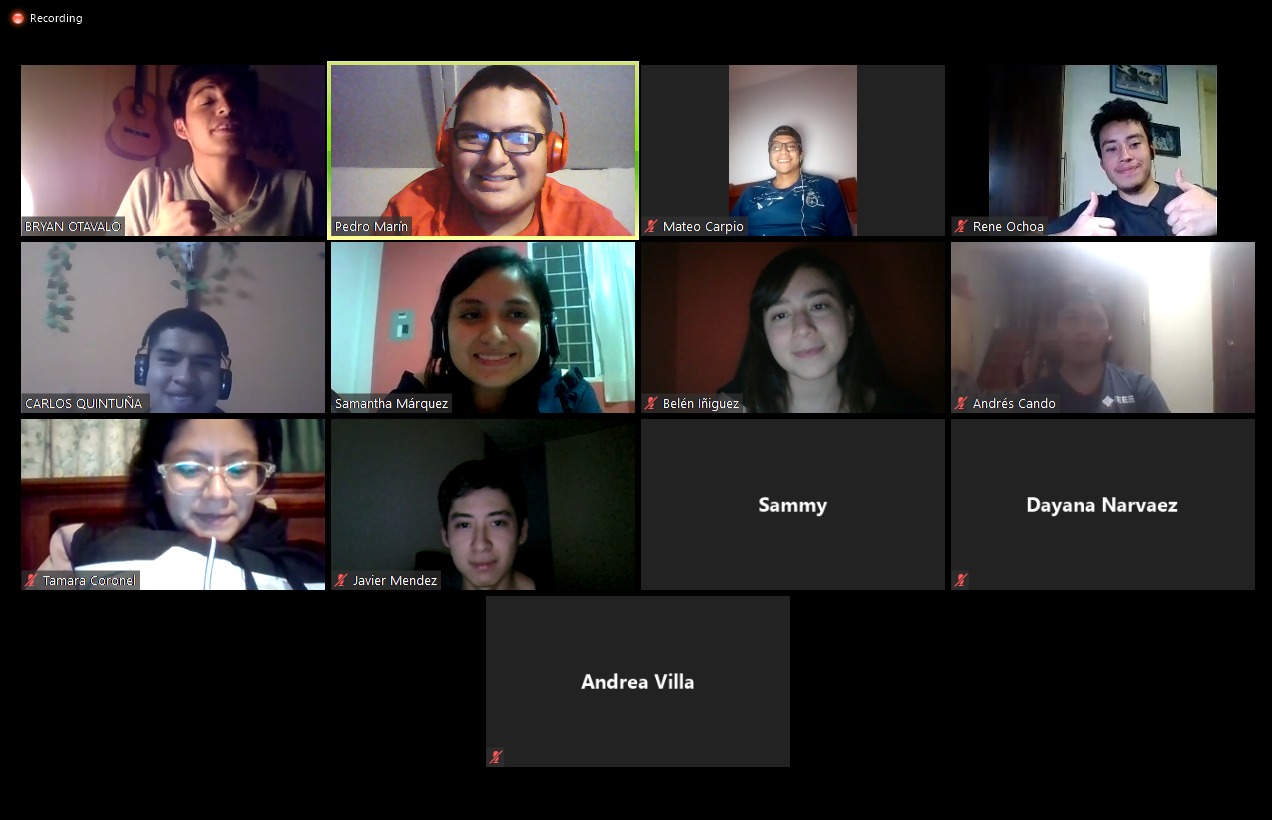 El dia 01 de octubre del 2020 a las 20 horas se procedio con la apertura de la sesion de forma virtual por medio de la plataforma Zoom, en la cual se envio un enlace con la finalidad de que los miembros nominen a un representante estudiantil sobresaliente y que tenga la oportunidad de ser candidato (o candidata) contra miembros IEEE ComSoc de otras universidades, para de esta manera ser destacado como voluntario ComSoc sobresaliente a nivel nacional en el evento organizado por IEEE ComSoc Ecuador. Despues se llego al conteo de votos en donde Samantha Marquez fue la ganadora elegida representante de ComSoc UPS Cuenca, la directiva procedio a enviar la nominacion respectiva.
---
Date and Time
Location
Hosts
Registration
---
Date: 01 Oct 2020
Time: 08:00 PM to 10:00 PM
All times are America/Guayaquil
Add Event to Calendar
Este evento se llevó a cabo mediante la plataforma virtual Zoom.
Calle Vieja 12-30
Elia Liut
Cuenca, Azuay
Ecuador 010105
---
---
Agenda
1. Inicio de la reunion con 13 miembros de ComSoc UPS Cuenca
2. Se comparte un formulario de votación para cada miembro.
3. Llenado de formularios.
4. Se realiza el conteo de votos.
5. Anuncio del ganador.
---