IEEE Brain Data Bank Challenge (BDBC) - Finale
---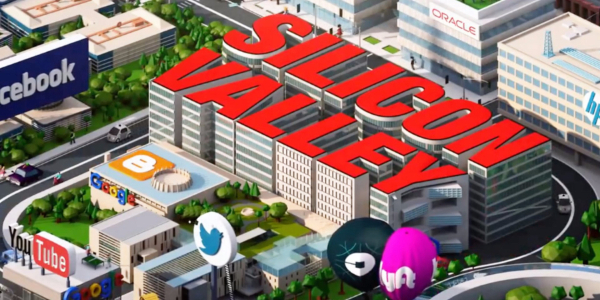 The 2020 IEEE Brain Data Bank Challenge (BDBC) is targeted to expose, discuss, and accelerate on-going brain research from around the world. Several BDBC events have been planned for Taiwan, Boston and Russia with the winning team to compete in the final in Silicon Valley (all have now been held as virtual online events). More info can be found at IEEE BDBC 2020 Global Challenge.
---
Date and Time
Location
Hosts
Registration
---
Date: 05 Dec 2020
Time: 09:00 AM to 01:30 PM
All times are (UTC-08:00) Pacific Time (US & Canada)
Add Event to Calendar
This will be hosted online. You'll be receiving an email with the Zoom Login info before the event.
Co-sponsored by

OEB Life Members Affinity Group LM60367
Starts 06 November 2020 12:00 PM
Ends 05 December 2020 12:00 PM
All times are (UTC-08:00) Pacific Time (US & Canada)
No Admission Charge
---
Speakers

Dr. Yuan Luo
of National Institute of Aging (NIA)
Topic:
Neurotechnology for Aging Brain and Grants available from National Institute on Aging (NIA)
Biography:
Before coming to NIA, Dr. Luo was a Scientific Review Officer at the Center for Scientific Review managing the Emerging Technology and Training in Neuroscience study sections, including the DrugDiscovery for Aging, Neuropsychiatric and Neurologic Disorders study section. She also served as a member of multiple trans-NIH committees.
Dr. Luo received her BS and MS in Biochemistry & Toxicology from Peking University in China. After aone-year UNESCO-sponsored training in Hungary Academy of Sciences, she obtained Ph.D. in Neuroscience from SUNY Upstate Medical University in 1994. She then accepted two postdoctoral fellowships at Massachusetts Institute of Technology and Harvard Medical School. Prior to joining NIH in 2010, Dr. Luo spent more than 10 years as a NIH-funded principal investigator and an Associate Professor at The University of Southern Mississippi, and the University of Maryland School of Pharmacy. Her laboratory research interest was on neuroprotection in relation to aging and Alzheimer's disease using animal models and human study. She supervised more than a dozen Ph.D. students and
postdoctoral fellows and author/co-authored over 50 research articles and book chapters.
---
Agenda
9:00 - 9:15am Introduction - IEEE Santa Clara Valley and local supporting chapters and BDBC: Joseph Wei, and Dr. Nan Chu
9:15 - 9:45am Keynote: Neurotechnology for Aging Brain and grants available from National Institute on Aging (NIA): Dr. Yuan Luo, Program Director
9:45 - 1:30pm Teams competing in the final competition
(135 minutes) 1. BDBC- Taiwan, Team MINE Professor Brain, National Central University,
- Title: "Utilizing Deep Learning Model to Predict Brain Age for Alzheimer's Disease and Mild Cognitive Impairment Patients"
2. BDBC- Boston, Team Pokemon Brain – University of Missouri-Kansas City,
- Title: "Improving deep learning performance using transfer learning to Predict Early Stages of Alzheimer in ADNI dataset"
3. BDBC- Saint Petersburg, Team i-Pavlovian, The I. P. Pavlov Institute of Physiology, Russian Academy of Sciences,
- Title: "Identifying age and cognitive impairment based on EEG data"
4. SPCN-2020, Team MTLNeuro, S.M. Kirov Military Medical Academy, Saint Petersburg, Russia;
- Title: "Functional Connectivity of Neural Networks and Cognitive Status in Patients with Alzheimer's Disease"
5. SPCN-2020, Team Azerbayjan Physiology, National Academy Karayev Institute of Physiology, Azerbaijan
- Title: "Neurophysiology of Alzheimer's disease rehabilitation by Safron anf Curcuma Longa"
Judges: Joaquin Anguera – Univ. of California, San Francisco, USA
Rhoda Au – Boston University, USA
Seth Elkin-Frankston – Army Research, USA
Yuan Luo – NIH, USA
Vijaya Kolachalama, Boston University, USA
(75 minutes) Panel: Codesigning with the End-user: An Emerging Neurotechnological Research Paradigm! (See title abstracts in agenda pdf)
Moderator: Troy McDaniel, Arizona State University, USA.
- Justin Yerbury, University of Wollongong, Australia. Speech Title: Living with Motor Neurone Disease.
- Rebecca Monteleone, University of Toledo, OH, USA. Speech Title: Leveraging Experience as Expertise in Design
- Katina Michael, ASU, USA & UoW, Australia. Speech Title: Empowering the End-User in the Development and Operation of Brain Implant Technologies: The Case for Co-Design
(15 minutes) Award presentation and conclusion
- Announcement of judges and the winner teams
- Acknowledgment of Impactful Contribution to BDBC, 2017 - 2020
1:30pm Conclude
---