AI Webinar Series: Artificial Intelligence (AI) What's in it for me?
---
Session 1: Does AI mean Artificial Intelligence or Artificial Idiocy? - Vinton G. Cerf, Vice President & Chief Internet Evangelist
Birds vs. Drones: Real vs. Artificial Intelligence - Alton D. Romig, Jr. is the Executive Officer of the National Academy of Engineering.
---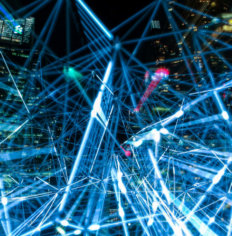 Artificial Intelligence has found its way into many areas of our lives and promises to be central in the future of engineering and technology. Research and development efforts proliferate and there is a real need to acquire knowledge by those practicing in the field and by those who desire to do so. IEEE Boston's main effort has been to provide engineers and scientists with the tools needed in their careers and AI is no exception.
IEEE Boston's interest includes organizing, managing and producing a series of one day AI virtual events. In doing so, IEEE Boston is providing a pulpit to experts in the AI field to present their expertise and knowledge to other technologists, engineers and scientists. The goal of these one day events is to provide cost effective dissemination of AI knowledge to engineers, decision makers and concerned individuals worldwide. The format of these events are one day virtual seminars lasting approximately one hour. Access to streaming of these event during and after the seminar will be available.
---
Date and Time
Location
Hosts
Registration
---
Date: 21 Jan 2021
Time: 12:00 PM to 01:30 PM
All times are US/Eastern
Add Event to Calendar
Webinar - Link to webinar will be emailed to registered attendees in January.
Webinar
Boston, Massachusetts
United States
ieeebostonsection@gmail.com
Starts 17 November 2020 09:30 AM
Ends 21 January 2021 11:00 AM
All times are US/Eastern
Admission fee

?
---
Speakers

Vincent G. Cerf
Topic:
Does AI mean Artificial Intelligence or Artificial Idiocy?
We have seen dramatic examples of machine learning in a variety of applications from playing GO at grand master level, self-driving cars, machine translations and speech recognition as well as various kinds of medical diagnosis. These examples illustrate the startling power of neural networks and have sometimes led to warnings: "The Robots are Coming!" In fact, these tools are powerful enablers that extend human capacity well beyond human limits. The machine translations deal with 100+ languages – few if any humans have the capacity to cope with that many. However, we have also discovered that these systems also break in unexpected ways and are brittle. Image recognition can confuse a cat with a firetruck under some conditions, for example. This is partly because the ML system do not "see" the same way we do. Abstraction and generalization are out of reach for the most part. We are still far from Artificial General Intelligence though the computer scientists of the 1960s dreamed of this. The significant challenges ahead are to make progress on modeling, abstraction and problem solving while applying existing technology is constructive ways that do not risk harm.
Biography:
Vinton G. Cerf, Vice President & Chief Internet Evangelis - Vinton G. Cerf is vice president and Chief Internet Evangelist for Google. With Robert Kahn, Vint is the co-designer of the architecture of the Internet. In 1997 they received the U.S. National Medal of Technology and in 2005, the Presidential Medal of Freedom and the ACM Turing Award. In April 2008 they shared the Japan Prize for their work and in 2013, the Queen Elizabeth Prize for Engineering. He is a member of the US National Academies of Science and Engineering and the Legion d'Honneur.

Vint Cerf served as chairman of the board of the Internet Corporation for Assigned Names and Numbers (ICANN) from 2000-2007 and he has been a Visiting Scientist at the Jet Propulsion Laboratory since 1998.

He holds a Ph.D. in Computer Science from UCLA and twenty-nine honorary degrees.
Address:United States

Alton D. Romig
Topic:
Birds vs. Drones: Real vs. Artificial Intelligence
The holy grail of aerial drones is to instill in them artificial intelligence that allows them to operate in a fully autonomous mode.
First it's important to distinguish between full autonomy and heavy automation. Aerial drones may accomplish many tasks, such as the delivery of a package, with heavy automation. Other tasks, such as a military drone's operation with high survivability in contested or denied airspace, would be extraordinarily difficult even with the heaviest automation. These and other complex tasks require autonomous operation, which depends on artificial intelligence to act appropriately without direct human guidance.
Throughout the history of aviation—at least far back as the Greeks—humans have tried to learn about flying from nature's aviators, birds. Bird behaviors such as sea skimming and formation flying, and the acoustic characteristics of owls, have provided insights into various aspects of aircraft design and operation.
And of course birds can make decisions, use tools, and communicate. How might these capacities also inform human-designed flight?
This lecture will review our understanding of avian behavior and examine what might be learned from birds to facilitate efforts to develop fully autonomous aerial drones.
Biography:
Alton D. Romig, Jr. is the executive officer of the National Academy of Engineering. Under Congressional charter, the Academy provides advice to the federal government, when requested, on matters of engineering and technology. As executive officer, Dr. Romig is the chief operating officer responsible for the program, financial, and membership operations of the Academy, reporting to the NAE president.
He was previously vice president and general manager of Lockheed Martin Aeronautics Company Advanced Development Programs, better known as the Skunk Works®. He spent the majority of his career at Sandia National Laboratories, then operated by the Lockheed Martin Corporation, having joined Sandia as a member of the technical staff in 1979. Dr. Romig moved through a succession of R&D management positions leading to his appointment as executive vice president in 2005. He served as deputy laboratories director and chief operating officer until 2010, when he transferred to the Skunk Works.
Dr. Romig serves or has served on a number of Advisory Committees including those at Univ of Washington, MIT, Ohio State, Purdue, Georgia Tech, the Colorado School of Mines and Sandia National Laboratories. He is also visiting Associate of Applied Physics and Materials Science at Cal Tech. Dr. Romig is a member of the Board of Directors of Football Research, Inc., a non-profit entity created and supported by the National Football League to review engineering technology to improve the safety of the sport. From 2003 to 2008, he served on the Board of AWE, Aldermaston, UK and chaired the Program committee.
Dr. Romig is a Fellow TMS, IEEE, AIAA and AAAS. He is also a Fellow and Honorary Member of ASM International. Dr. Romig was elected to the National Academy of Engineering in 2003 and the Council of Foreign Relations in 2008. He was awarded the ASM Silver Medal for Materials Research in 1988. Dr. Romig graduated from Lehigh University in 1975 with a BS in Materials Science and Engineering. He received his MS and PhD in Materials Science and Engineering from Lehigh University in 1977 and 1979, respectively.
---