AI Webinar Series: Artificial Intelligence (AI) What's in it for me?
---
Session 4: Unlocking the Full Potential of AI Through Neurosymbolic Hybrid AI Systems or How Neurosymbolic Hybrid AI Systems Can Unlock AI's Full Potential - David Cox is the IBM Director of the MIT-IBM Watson AI Lab
---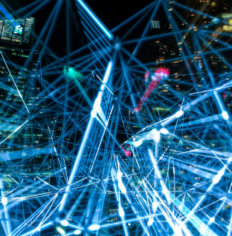 Artificial Intelligence has found its way into many areas of our lives and promises to be central in the future of engineering and technology. Research and development efforts proliferate and there is a real need to acquire knowledge by those practicing in the field and by those who desire to do so. IEEE Boston's main effort has been to provide engineers and scientists with the tools needed in their careers and AI is no exception.
IEEE Boston's interest includes organizing, managing and producing a series of one day AI virtual events. In doing so, IEEE Boston is providing a pulpit to experts in the AI field to present their expertise and knowledge to other technologists, engineers and scientists. The goal of these one day events is to provide cost effective dissemination of AI knowledge to engineers, decision makers and concerned individuals worldwide. The format of these events are one day virtual seminars lasting approximately one hour. Access to streaming of these event during and after the seminar will be available.
---
Date and Time
Location
Hosts
Registration
---
Date: 20 Apr 2021
Time: 12:00 PM to 01:30 PM
All times are US/Eastern
Add Event to Calendar
Webinar - Link will be emailed to registered attendees the week of the webinar.
Webinar
Boston, Massachusetts
United States
ieeebostonsection@gmail.com
Starts 17 November 2020 09:30 AM
Ends 20 April 2021 09:30 AM
All times are US/Eastern
Admission fee

?
---
Speakers

David Cox
Topic:
Unlocking the Full Potential of AI Through Neurosymbolic Hybrid AI Systems or How Neurosymbolic Hybrid AI Systems Can U
We have seen dramatic examples of machine learning in a variety of applications from playing GO at grand master level, self-driving cars, machine translations and speech recognition as well as various kinds of medical diagnosis. These examples illustrate the startling power of neural networks and have sometimes led to warnings: "The Robots are Coming!" In fact, these tools are powerful enablers that extend human capacity well beyond human limits. The machine translations deal with 100+ languages – few if any humans have the capacity to cope with that many. However, we have also discovered that these systems also break in unexpected ways and are brittle. Image recognition can confuse a cat with a firetruck under some conditions, for example. This is partly because the ML system do not "see" the same way we do. Abstraction and generalization are out of reach for the most part. We are still far from Artificial General Intelligence though the computer scientists of the 1960s dreamed of this. The significant challenges ahead are to make progress on modeling, abstraction and problem solving while applying existing technology is constructive ways that do not risk harm.
Biography:
David Cox is the IBM Director of the MIT-IBM Watson AI Lab. A first of its kind industry-academic collaboration between IBM and MIT, focused on fundamental research in artificial intelligence. The Lab was founded with a $240m, 10 year commitment from IBM and brings together researchers at IBM with faculty at MIT to tackle hard problems at the vanguard of AI.

Prior to joining IBM, David was the John L. Loeb Associate Professor of the Natural Sciences and of Engineering and Applied Sciences at Harvard University, where he held appointments in Computer Science, the Department of Molecular and Cellular Biology and the Center for Brain Science. David's ongoing research is primarily focused on bringing insights from neuroscience into AI research. His past work has spanned a variety of disciplines, from neuroscience experiments in living brains, to the development of machine learning and artificial intelligence methods, to applied machine learning and high performance computing methods.

David has been a speaker and agenda contributor at the World Economic Forum, and he was a Faculty Associate at the Berkman-Klein Center for Internet and Society at Harvard Law School. He has received a variety of honors, including the Richard and Susan Smith Foundation Award for Excellence in Biomedical Research, the Google Faculty Research Award in Computer Science, and the Roslyn Abramson Award for Excellence in Undergraduate Teaching. He taught and led the development of one of Harvard's first massive open online courses ("The Fundamentals of Neuroscience"; http://fundamentalsofneuroscience.org), which has drawn over 750,000 students from around the world. His academic lab has spawned several startups across a range of industries, ranging from AI for healthcare to autonomous vehicles
Address:United States
---